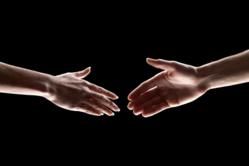 Partners are the way Merchant Data Systems sees themselves with others. This is not a service provider in the traditional sense, rather the company enjoys becoming true business partners with the clients they service.
Hartford, CT (PRWEB) February 28, 2013
Businesses in Connecticut that want to improve profitability and get funding to stabilize or expand their business now have an excellent opportunity. Merchant Data Systems (MDS) is expanding their mergers & acquisitions partner program to the Constitution State. This is good news for local businesses. MDS has been in business for a decade and a half and have over a 90% success rate in helping businesses to attain their short and long term financial goals.
MDS is willing to use any and all of their resources to help businesses that partner with them to do well. Whether that means acquiring the merchant portfolios for cash, getting them same day merchant accounts and even helping with merchant cash advances. For businesses that are trying to expand or increase profitability, that kind of support is valuable. MDS can even show partnering companies ways to monetize a portion of assets or provide them with funding from their BIN. Should the company decide to sell their ISO portfolio, MDS can even assist them in doing that.
MDS has access to the latest in credit card technology including credit card machines, credit card terminals and the hardware and software necessary to handle credit card processing. This is a real plus for companies that partner with them because they too will have access to those technologies. Credit card transactions represent a significant income stream. This is money which can make a tremendous impact on a struggling company's bottom line. With the ability to accept and process credit cards, companies partnering with MDS can get a slice of the billions of dollars spent each year through credit card transactions.
MDS can also help partnering businesses to gain the ability to use a number of other payment methods. They have programs which can enable participants in their partner programs to be able to accept check by phone, check by web, debit cards and electronic benefits transfers (EBT) cards. This is important because 50 million American do not have credit cards, but many of them do have checking accounts. For a business looking to grow that represents a very important market. Being able to tap into it can go a long way towards improving profitability.
The great thing about MDS' partner program is it is open to any business from any industry. Further businesses do not have to be an ISO which is already involved with MDS to participate. The potential partner can be a new business or an established one. One that is wildly successful or one that is just barely clinging to profitability. MDS is open to working with any business. Their goal is to help businesses to reach their goals and become successful. To that end they are willing to share their vast resources with any business which joins the program. Adelard Gasana, Co-Founder of Karma Snack and partner with MDS mentions, "Partners are the way Merchant Data Systems sees themselves with others. This is not a service provider in the traditional sense, rather the company enjoys becoming true business partners with the clients they service."
Some business owners worry that MDS will attempt to control their companies. Nothing could be further from the truth. MDS is quite satisfied to play a support role. They often focus on providing back office support, helping with customer service or even looking for office space. This frees up the business owner to put their energy into doing the things the company does best. With MDS playing a support role most businesses participating in the partner programs are able to thrive. This is the goal of the partner programs. To give businesses the support they need to succeed.
The internet is quickly eclipsing brick and mortar stores as the main place people do their shopping. In order to take advantage of this, businesses must have a portal on the web. If a business participating in MDS' mergers & acquisitions partner program does not have a web presence, MDS is always eager to step in and lend a hand. MDS can assist them by quickly creating an e-commerce website. The site can be used to sell products and services and to disseminate information the company wants to get out to potential customers. It is an important tool no modern business can do without.
Companies participating in the MDS mergers & acquisitions partner program get to decide what type of relationship they will have with MDS. They can simply take cash off the table, they can take advantage of the residual buyback program or they can opt for a joint venture. Joint ventures enable companies to take advantage of operational integration, lower operating costs, more competitive pricing, and the ability to scale their business model. MDS can also help with merchant services sales and merchant processing.