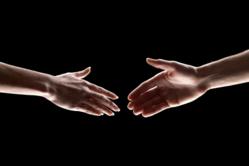 Dover, DE (PRWEB) November 19, 2012
Business owners in Delaware will soon have a new business partner in their corner; Merchant Data Systems. MDS, a company that has made its name in the merchant processing services sector, has recently expanded to include a Mergers & Acquisitions Partner Program. The new program is unique and was born out of market research and a keen understanding of the business owner's needs and desires in partnership programs. The program has been made available in several test markets and has done exceptionally well.
The program offered by this company is an extension of their current merchant acquirers sector. The program is a unique entity that melds an acquisitions model with a focused effort on creating a long-lasting partnership between an individual looking to sell an ISO portfolio and the company. Together with MDS, business owners can expect to forge a lasting business relationship that offers them access to the capital, customer service, and merchant processing power that can truly help a business expand and grow. With a desire to help businesses grow, a keen understanding of the market and market trends, and an array of different services, MDS is confident in their ability to help further the business sector within the state of Delaware for the betterment of all those involved.
There are many companies that slate themselves as merchant acquirers; MDS is not strictly that, by any means. The company focuses intently on relationship building and has worked hard to develop this very new program. By signing up for the Mergers & Acquisitions Partner Program, business owners agree to sell their merchant portfolios. The company offers fair and competitive payments for access to the portfolio, but it doesn't stop there. Once a part of the MDS family, the business owner is given the tools they need to help their business grow; as well as the capital that is needed to do so.
MDS is capable of creating this type of program for a myriad of reasons. The company currently has its own BIN. A BIN; also known as a bank identification number allows the company to underwrite all of their own customers and payout on the equity of the business quickly. Instead of waiting weeks or months for a deal to be finalized and capital to be delivered, the individual who chooses to sell their ISO portfolio can expect a quick turnaround. Additionally, MDS is a one-stop shop for all merchant processing needs. The company has prided itself on a long and illustrious list of services which the business owner is given access to immediately.
When MDS chooses to buy a merchant portfolio, they also take the portfolio and roll the customers directly into the MDS family. This means those clients are offered the same, award-winning, 24 hour a day, 7 day a week customer service, as well as the merchant services offered by the company. With the help of the company, a business owner can quickly grow their merchant portfolios through this partnership program.
Merchant Data Systems has long been an industry leader. The company has been forged on the notion that all business owners should have access to the merchant services that larger conglomerates have at their disposal. Beginning over 15 years ago, the company has grown exponentially and reached a wide and varied group of users. Initially, MDS came on the scene as a merchant services provider. The company first offered credit card processing services and other similar services. As the economic shifted and technology plugged along, the company began researching the changing trends of all business sectors. Through passion and dedication, the professionals that staff the company were able to gain a solid understanding of the market trends and what would soon become leading trends.
MDS has long prided itself on staying on the cutting edge of business, and they have done just that. The company has expanded to better meet the needs of all of the businesses they service. Unlike other merchant services sales companies, MDS wishes to grow businesses throughout the nation in hopes of forging a better future. They have done so through the development of mobile payment service, eCommerce service packs, as well as backend support. Many businesses who have worked with the company remain happy, satisfied and loyal customers.
MDS is proud to offer Delaware businesses over this new and unique offer. MDS hopes to build a brighter future through efficient, effective and expansive business practices.