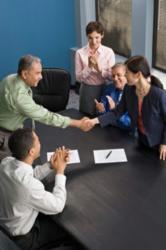 Merchant Data Systems is a leader in the merchant acquirer sector because they offer a program that gives business owners varying options for how the acquisition will be handled.
Dover, DE (PRWEB) February 16, 2013
Merchant Data Systems created the Mergers & Acquisitions Partner Program for merchants and small business owners in Delaware. Starting a business gives financial freedom. Many people never start a business because of not having the startup capital. The M & A Partner Program offers merchants an opportunity to start or expand a business.
The Mergers & Acquisitions Partner Program provides joint ventures to small business owners or can help business owners with their business ventures. The program has a variety of benefits and features. Residual buy-out programs are a part of the partnership to meet the specific needs of clients. Clients can obtain funding from the company's resources at anytime.
This partnership is available to owners of an Independent Service Organizations (ISO) or current ISO Agents. MDS can provide the resources for covering the daily expenses of running a business. People who enroll in the program become partners. Partners receive a variety of perks, such as a variety of payment products, 24 hour approval for merchant applications, administrative support from a professional customer service staff, competitive rates, timely residual payments, access to countless cash advances and more.
MDS is an experienced merchant acquirer and has relationships with other companies that can help with merchant processing activities. They can help merchants to accept credit cards for the major credit lines, such as JVC, Diner's Club, American Express, Master Card, VISA and Discover. Credit cards are the most common payment method. This service is only a fraction of what is offered by MDS. Adelard Gasana, Co-Founder of Karma Snack and partner with MDS mentions, "Merchant Data Systems is a leader in the merchant acquirer sector because they offer a program that gives business owners varying options for how the acquisition will be handled."
MDS is a company that can help with maximizing a client's residual income. They can pay immediate cash for merchant portfolios. A merchant portfolio is a collection of credit card transactions from a company's clients. Residual buyback programs allows for getting money upfront at any time. Many merchants choose to partner with MDS because of the benefits and resources that help with running a successful business.
Small business owners need access to cash for covering daily business expenses. A bank loan is not always an option. Most banks require good credit and collateral. They also see it as a risk to give a loan to a new business. Family members and friends are not always willing to loan out a large sum of money. Loaning money can cause problems between loved ones, which are the reasons for using other sources for borrowing.
The relationship with MDS is a true business relationship and can help with growing portfolio values. Business owners can concentrate on making sales and marketing, while MDS handles pricing for joint venture and back office support. The company has been successful since the start of the company and a 15 year merchant acquirer. Clients also have access to a professional customer service support team. MDS has the ability to underwrite merchants and has their own BIN. Same day account service is available along with other ISO Program Services.
Some people are hesitant to join the partnership because of wondering about what MDS is getting from the deal. If a client is successful, then it means success for MDS as well. People can only become successful in business by forming relationships and having support. Most people think that only corporations can be successful because of having access to a lot of funding. This is not true. Success is possible for any size business when forming the right partnerships and being serious about marketing.
The development of the partnership program gives merchants the opportunity to start and grow their business. This program also allows more people to become business owners and to accomplish their dreams. Creating businesses is good for the economy and creates more jobs.
It is common to hear of companies wanting to buy portfolios to gain more business. However, some companies can make business owners feel left out of the game. Many companies have stipulations in buyouts that take control from merchants. People who have worked hard to build their business do not want their company taken away by someone else. The experience is different with MDS. They allow business owners to grow stronger by merging with a larger company and containing control of assets.
Merchants need a service that allows them to make a transaction at any time. Many people make business deals online and at offline establishments. They also need access to equipment and resources that allows for accepting different kinds of payments. It helps to partner with an experienced and reliable company. Small business owners in Delaware can change their life by joining the M & A partner program.