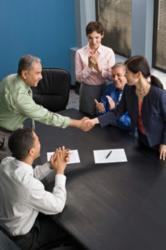 Merchant portfolios are an important part of Merchant Data Systems services. They are a company that takes great pride in their ability to help companies build and grow their portfolios.
Tallahassee, FL (PRWEB) February 20, 2013
Companies in Florida are experiencing proven success with the Mergers & Acquisitions Partner Program launched by Merchant Data Systems. For businesses that need help with their electronic transaction processing, it is quickly becoming a useful option. MDS is able to create a partnership that is mutually beneficial. MDS is a premier leader in helping companies with their credit card transactions. The program simply allows companies to receive instant fair prices when they sell merchant portfolios. With this extra capital, partnering companies can address any expenses or expansions that they want. Such a venture can give a vital boost to business in our present-day economy.
Merchant Data Systems also can expect to earn a profit while promoting these financial partnerships. MDS can process their credit card transaction every month. Every transaction is completed with the utmost integrity while using the highest standards of security. After a company makes the decision to sell its portfolio to Merchant Data Systems, they will be paid money that can be used for other important necessities. This is just part of the benefits that companies enjoy when creating a joint venture with MDS. Adelard Gasana, Co-Founder of Karma Snack and partner with MDS mentions, "Merchant portfolios are an important part of Merchant Data Systems services. They are a company that takes great pride in their ability to help companies build and grow their portfolios."
Even though there may be other merchant processing companies in the field, MDS is uniquely different. Since their inception almost twenty years ago, they have purchased merchant accounts through their own ability to underwrite applications. Same-day approval is available for accounts, because of owning a BIN number. If a customer need arises anytime during the day or night, MDS has a competent customer service department available. Their courteous and knowledgeable phone representatives are ready to help 24/7, 365 days a year. That means they are available on major holidays, when business transactions are high and some problems may occur.
Companies can minimize overhead costs and reduce their monthly accounts payable. Instead of maintaining expensive equipment and processing personnel, partners are able to use MDS' top-of-the-line equipment and support staff. Along with this, businesses who team up with MDS can take advantage of capital funding, dividends, stocks, and joint venture pricing.
Partners can get quick payment for their merchant portfolios, as well as experienced help in managing them. Frustrating issues such as charge-backs will no longer be a problem, since MDS provides back office support that is always open. Some other benefits of partnership include profitability, premiums, roll-up premiums, salaries, partnerships, equity and stocks, dividends, enhanced product suites, infrastructure, and competitive price options.
This program is all about partnering with companies and helping them maintain and improve their businesses. It is not a program where MDS comes in and takes charge and ownership of the company. With a partnership, they work to benefit companies while being able to share in the profits. Partnered companies can allow MDS to take care of all the credit card transactions while they work in other parts of their business operations. With all the specialized experience in merchant services sales MDS has, companies can glean valuable knowledge and see potential growth in their businesses.
As a merchant acquirer, Merchant Data Systems help their partners with their sales and services. If a company is willing to sell their merchant portfolios, MDS will be able to help them save substantial amounts of money in overhead and other operating expenses. Not only are they specialists in buying merchant portfolios, they extend their expertise in choosing the correct payment processing methods. MDS is a long-established leader in full-service electronic processing. Since MDS expects to gain at least 20% of the profits from their monthly processing management, they are not in the market for companies that are having losses and financial difficulties. They want to partner with profitable companies who want to expand their business and increase their bottom line.
Companies who want to sell their ISO portfolio can discuss a business venture with one of MDS' local representative. To buy a merchant portfolio can be a complicated issue; however, MDS has done it successfully for years and is able to do it in a reasonably short amount of time. A team of experts will sit down with business owners to show them how MDS can help their business grow while shouldering the burden of cumbersome credit card transactions. For a nominal percentage fee, small businesses or large corporations work in other departments and allow MDS to manage their portfolios.
Imagine what a company can do with the money it saves on buying state-of-the-art equipment that can be quite pricey. Partners save even more by not having to have an operation staff to run and maintain the high-tech system. There is potential for increasing profit margins and expanding operations. It is a win-win agreement. MDS has it all covered. Now, Florida businesses have ample opportunity to explore all the options that a partnership with MDS has to offer.