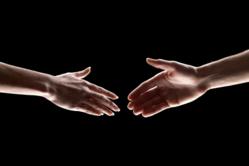 Merchant Data Systems offers 24 hour a day 7 day a week support that starts from the moment a client signs up with the company. Once businesses decide to work with MDS they become part of the family; literally.
Honolulu, HI (PRWEB) February 18, 2013
The Mergers & Acquisitions Partner Program that is launching in the state of Hawaii proves to be a success to those companies who utilize it. This venture proves to be exciting for those who have a genuine need for help in their electronic processing needs. These programs are considered to be of a partnership nature and are valuable to both parties. Merchant Data Systems is a company that focuses on merchant services and sales and they are at the helm of this program. They are also sponsoring numerous ventures within their business to help their fellow merchants. The idea behind this venture is that businesses can sell merchant portfolios and get cash for them at fair market value. This money can be used for business expenses or anything the business needs. It's all about having assistance in today's tough economy.
The desire of Merchant Data Systems is to create programs that are useful while they can also make a profit. They can process credit cards for companies on a monthly basis using their ISO portfolios. Security standards are observed and they ensure each transaction is done safely. ISO simply means Independent Service Organizations. When a company decides to sell their portfolio to Merchant Data Systems, they get the cash they need and the assistance they long for. That is just two benefits, but there are many other benefits to forming a joint venture with MDS.
MDS is not just another credit card merchant processing company. They have been in business for nearly two decades and even have the ability to underwrite applications for merchant accounts. Because they have their own BIN number, they can approve accounts on the same day. They have a strong customer service department that is available to take care of their customers anytime of the day or night. In fact, they are open year round for the convenience of companies who depend on them. The goal of this partnership is to allow companies to reduce their overhead costs and to scale back their monthly expenses. The fact is there is no need for a large processing department, especially since MDS has state-of-the-art equipment that they can use to process credit card transactions. Their many benefits to their partners include: joint venture pricing, stocks, dividends, capital funding, 24 hour customer service, equipment rental and purchases and many other perks. Adelard Gasana, Co-Founder of Karma Snack and partner with MDS mentions, "Merchant Data Systems offers 24 hour a day 7 day a week support that starts from the moment a client signs up with the company. Once businesses decide to work with MDS they become part of the family; literally."
Many companies are taking interest in this venture because they can get cash in a flash as well as a chance to have help with their merchant portfolios. The back office support is valuable and knowing that someone it there to handle inconveniences like charge backs is important. It is not always the big things that cause a company to have great issues, but sometimes the little things like chargebacks cause the biggest headaches. Here are some other advantages to a program of this nature:

Roll Up Premiums
Premiums
Profitability
Salaries
Dividends
Equity and Stocks
Competitive Pricing Options
Infrastructure
Enhances Product Suites
Coming together and working with a company is what this program is all about. MDS is not looking to take over a company in any way, shape or form. They are looking to work together with a company to enhance their productivity and to also make money. Since MDS does credit card processing best, they can take care of that while the merchants can handle the other aspects of the business. MDS has always been successful since they began in the business; they want to share their wealth of knowledge with others so that they too can enjoy the lucrative side of business. Allowing a large company like Merchant Data Systems to handle the credit card processing is smart, especially given their plethora of knowledge in the business.
Merchant Data Systems is a merchant acquirer that focuses their business on merchant services and sales. They will work with those who are willing to sell their merchant portfolios and help them to save overhead and run more efficiently. They are about much more than just buying merchant portfolios, they are a full service electronic processing company that can help to establish any business with the right payment processing methods. MDS is season in the arena of processing and they want to make around 20 percent in order to see this as a profitable venture. They are not looking for companies that are having financial difficulties, just the opposite.
Those who want to sell their ISO Portfolio should get in contract with a local representative about a business venture. To buy a merchant portfolio is not as long and drawn out of a transition as someone would think; it can actually be done very quickly. Remember, MDS are their own underwriters and that gives them a great deal of power in this market. Companies can still make changes to their portfolios, like adding new customers, they just have the help they need to maintain it.