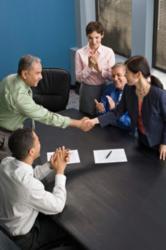 Boise, ID (PRWEB) November 05, 2012
Merchant Data Systems is a merchant processing company that offers unique opportunities and fast cash for those who want to sell ISO portfolios in Idaho. They are introducing their new Mergers & Acquisitions Partner Program. The opportunities are for those that still want to have a dynamic business and could benefit from a strong partner with great products, as well as those that would like to cash out on their ISO portfolios. Partnership with MDS is an attractive option for those looking to grow their business because they welcome different levels of partnerships, from joint ventures to full acquisitions that still involve the seller as manger of the account. MDS is a motivated buyer of portfolios that has the cash, and is willing to do the work involved with valuation before the sale, as well as notification and merchant transition support to maintain a smooth switch of platforms and help with client retention.
MDS, of Miami Florida, has over 15 years of providing merchant services throughout the U.S. They are major providers of credit card processing, card processing machines and numerous other merchant services. MDS has distinguished itself as a company that can be relied on for consistent service, award winning customer support and competitive prices. The MDS payment processing network offers multiple options for merchants as well as their customers making an attractive base product. In tandem with their other products, they offer an enticing company for merchants, and a great platform for an ISO portfolio.
MDS is a versatile company with up to date products that can be Wi-Fi adapted. They also cater to internet marketing and remote management. MDS also partners with other dynamic companies to stay on the cutting edge of technological services.
MDS has always concentrated on having the best merchant product at the best price.They are also committed having a strong service available in all 50 states. Since their inception they have offered financial services that go beyond regular payment processing. These services have helped businesses expand, start-up, get equipment and of course collect payments. By partnering now with MDS, an ISO broker can get ahead in the competitive field of managing merchant portfolios. Not just with a great product but also because of many other advantages that MDS offers.
MDS does not use a one contract works for all deals approach. Each partnership or acquisition is tailored to be specific to the needs of the people and accounts involved. When selling a merchant portfolio every arrangement is totally unique. Partners can earn salaries, commissions and get benefits while staying on as partners. They can also get loans, and invest through buying a merchant portfolio as well as selling. Because MDS has its own BIN number, which eliminated the need for a middleman, they can lower cost and pass that on to their portfolio holders. Because of the many useful merchant products, a broker has many avenues to choose from when enticing new business. With multiple financial product to sell, he can concentrate more on merchant services sales and growth instead of worrying about attrition. Take a look at the many products MDS can offer Idaho Merchants:

Credit card/Debit card Processing with Cash Back Ability
Equipment Sales and Service for Payment Processing
Award Winning 24 hour Support
Equipment Financing and other Business Loans
Payroll Processing
Merchant Payday Loans
SEO Services Integrated with Payment and Inventory Services
Building a portfolio takes a lot of work. Portfolios that have been built well, with clients that have been treated right, need to be valued properly. Merchant Data Systems not only offers top dollar for well maintained portfolios, they also go out of their way to make a smooth transition for all merchants involved. This is always important to those that have earned the respect of their clients and don't want to see them treated as just another revenue acquisition. MDS has always had a consultative approach to relationships with merchants and will continue to give each merchant the individual attention they deserve. Those brokers that stay on as managing partners will be able to nurture that relationship themselves.