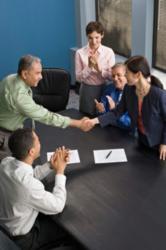 Merchant Data Systems is a leader in the merchant acquirer sector because they offer a program that gives business owners varying options for how the acquisition will be handled.
Springfield, IL (PRWEB) February 09, 2013
Illinois businesses are soon going to be inquiring about the benefits of belonging to a Mergers & Acquisitions Partner Program. Although selling a merchant portfolio is not a new business proposition, many companies are realizing how such a program can help their companies. Merchant Data Systems is a premier leader is partnering programs. Companies who are familiar with merchant processing trade have come to know and trust MDS.
Fifteen years ago, Merchant Data Systems was established as a company for credit card transactions. Companies who worked with them realized that MDS was a solid advocate for their business. MDS had great pride in superior customer service, as they do today. Knowledgeable representatives are always available to help their clients. Their help line is ready to assist any time, any day. There is no worry about problems that arise during holidays, because MDS is never closed. Technical assistance is only a phone call away. When companies join one of the partnership programs from MDS, they have a partner and virtual support.
Companies who wish to sell their ISO portfolios can do so to MDS, who is a merchant acquirer. MDS simply pays cash to their partnered companies for acquiring their portfolios. It is an easy way for the partnered company to make dependable and quick cash. There are no worries that MDS is going to take over their businesses. The partnership program just creates a mutual benefit, while MDS handles all the credit card transactions. Adelard Gasana, Co-Founder of Karma Snack and partner with MDS mentions, "Merchant Data Systems is a leader in the merchant acquirer sector because they offer a program that gives business owners varying options for how the acquisition will be handled."
All of the merchant portfolios in the partnered company will be run by MDS. Their team will process the monthly credit card transactions and will manage due dates. For this service, the company will pay MDS a nominal percentage of the processed amounts and the company will do business as usual. A great burden is lifted from the company by not having to bother with all the stresses of processing credit transactions.
In the past, companies had to buy their own equipment and maintain staff in order to manage the credit card aspect of their receivable accounts. With portfolio partnership with MDS, there will no longer be a need to hire staff and buy equipment for these transactions. Quite a sum of money can be saved from monthly overhead when a merchant acquirer is in charge of the portfolios.
Partnered companies can still proceed in expanding their portfolios and to make any additional changes that are required. This arrangement does not mean that the companies have sold all their rights to control their portfolios. They are just adding on another aspect to the business by outsourcing all the credit card transactions.
Whether a company is a mega corporation or a small shop on the corner of Main Street, they are able to take advantage of a partnership program with MDS. In order for MDS to want to buy a merchant portfolio, the company needs to be making a profit and also be maintaining a level of credit transactions to cover the 20% handling fee from MDS. Also, a partnership requires mutual trust and access to credit card transaction information. There has to be open lines of communications with both parties. The company must show a solid history of profit with enough transactions that would require outsourced help. Therefore, a company who is having financial difficulties would not be considered for the partnership program. It is not a lifesaver for a sinking business; rather, they assist companies that have overflowing business and need help to manage their portfolios.
MDS has the naturally-expected goal to make a profit. Even though they strive to make money for the company, they are known and respected in the corporate world for customer service that is second to none. Instead of dealing with the tremendous costs of maintaining monthly credit card transactions, MDS will handle it and allow the company to have potential increases in their profits. In the world's increasingly volatile financial environment, partnership and acquisition programs help businesses keep a profitable edge.
For the company who takes advantage of the partnership program, they will find staunch support from MDS. Partners will be able to have MDS's top-notch credit card processing equipment. The money saved from not having to buy expensive equipment can be quite significant. Additionally, they do not have to worry about updating or maintaining the equipment. If there is a problem, a support team is available 24/7, 365 days a year. Complicated issues such as charge-back credits are also not a problem. MDS takes care of it all.
Partnered companies in Illinois will have their funds deposited into their accounts each month as they rest assured that MDS is doing what they said they will do. All the company has to be concerned with now is expanding their business and increasing their profit. Companies across the United States are enjoying the benefits for which MDS is trusted.