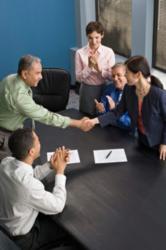 Des Moines, IA (PRWEB) November 12, 2012
Businesses in the state of Iowa are excited about the new Mergers & Acquisitions Partner Program that Merchant Data Systems is offering. This will allow businesses to sell their ISO portfolios for cash and have the assistance they need in processing monthly transactions.
This has already happened in states all around the country and now Iowa businesses are thrilled to have the help of MDS for this area of business. Many businesses are already familiar with MDS as a merchant acquirer and a credit card processing company. They have been serving businesses since 1997 with great products and superior customer service. For most business owners, a venture of this nature just makes sense, for others, they will soon learn the many benefits of this type of arrangement.
Whether a company likes them or not, credit cards are a major part of the monthly revenues. When a company sets up a customer profile, this is for a customer that they charge on a monthly basis. These reoccurring charges are important because they are a steady source of income for that company. The problem is managing all these transactions. A company who processes a great deal of these types of transactions will have to have dedicated staff to handle it. When a company has to hire devoted staff, it increases overhead. It can be a large hassle to deal with chargebacks, declined credit cards and cards that have bad expiration dates. This is where the advantages to have a joint venture with MDS really come in handy.
Companies that sell their merchant portfolios to MDS will receive the help and support they need. Not only does MDS pay cash for their interest in the venture, but they offer incredible support that cannot be found anywhere else. MDS has office hours unlike most processing companies. A person can get a hold of a representative 24 hours a day 7 days a week. All monthly credit card transactions are processed like usual, except the selling company doesn't have to mess with it; MDS does it for them.
Many companies wonder why a merchant services and sales company, like MDS, would want such an arrangement. Like anyone else who is in business, MDS is looking to make money. However; MDS is also looking to help the businesses in America be strong and successful. In fact, just because a company has MDS buy their merchant portfolio, does not mean that they have lost their rights to it. A business can change information and add new clients as often as they would like. MDS will work together with the company and not try to cut them out of their own business.
Many may wonder if their company is eligible for this type of venture. Merchant processing of large accounts can be tricky, so there has to be some value to it. MDS is looking for strong, financially solid companies that are not in financial trouble. The whole idea is to make money and they are not looking to save a company from financial ruin. MDS needs to make a profit, so a company that has a nice profit margin from their merchant processing at the end of the month would be a company that MDS would look at a venture with. In fact, it is possible for a company to have a few merchant portfolios and only sell a portion to MDS. The decision is up to the company's owner.
What does this do for the seller of their ISO portfolio? There are many benefits to this type of joint venture. For starters, MDS pays fair market value on their portfolio acquisitions. Second, MDS offers round the clock customer support for all their merchants. They offer credit card processing for normal transactions in daily business, at a more than fair price. MDS offers things like cash advances to merchants, the ability to process checks electronically and POS integration. They can finance or lease new equipment custom made for the type of business application using it. What about the ability to turn a smartphone into a mobile credit card processing center, yes MDS can do that too!
While this program is in it beginning stages in the state of Iowa, MDS certainly has been around the block when it comes to helping customers. This company has proven their loyalty and their worth to other businesses in this country by constantly trying to improve and build firm relationships. Who wouldn't want a corporate giant like MDS supporting their financial departments and leading the way with new and innovative processes? In today's society, accepting credit cards is not an option, it is a requirement. There are many companies that can offer the credit card processing at reasonable rates, but few have the integrity and the experience that MDS brings to the table.