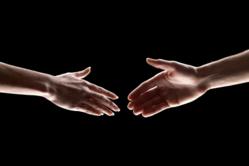 Merchant Data Systems knows that those looking to sell a merchant portfolio are in a difficult place. Unlike any other merchant sales services company, they aim to work directly with the client to make the transition as easy as possible.
Des Moines, IA (PRWEB) February 13, 2013
The Mergers & Acquisitions Partner Program has businesses in Iowa talking about how they can save money. Because monthly processing of portfolios is a large expense, new partnerships with Merchant Data Systems proves to be a worthwhile adventure. This merchant acquirer is giving businesses in this state and around the country the opportunity to end large overhead expenditures and have the support and assistance they need.
Those companies who want to outsource their credit card processing can find a venture like this to be profitable. MDS will purchase any merchant portfolios and will process all the transactions each month as a part of their service to their fellow merchant. Some may call this a joint venture and others a partnership, but it gives businesses the help they need. The business owners will be able to focus on growing their company and less on the details of running electronic payments. So what companies will quality for this type of arrangement? MDS is looking for companies with a proven history of success. They are not looking to support companies in financial ruin; this is a program for the well-established business who needs electronic processing assistance. The company that needs help with merchant processing should look to MDS for solutions.
What makes MDS the perfect partner for this type of venture? They are located in sunny Miami Beach, Florida. They have been in business for more than 15 years. The basis of their business structure is customer service. In fact, they are open all the time, they never close. That's right, 365 days a year, 24 hours a day; anyone can call and get the assistance they need. While they are based around merchant services and sales, they offer a great deal of other assistance products to their customers, like capital funding and specialized joint venture pricing.
As a bonus, any company that is willing to sell their ISO portfolio will receive cash. This cash has no strings attached and can be used for anything the business sees fit. The cash is a perk of this business relationship and will be determined by the fair market value of the size and value of the monthly portfolio. MDS is also looking to make a profit off of the arrangement, around 20 percent. However; this small marginal profit could never compare to the savings that it will allow fellow businesses. Some companies are able to get rid of entire departments when they take on MDS as a partner. The portfolio can still be updated as necessary too. There is always room for growth and expansion and the portfolio can be changed. There is no reason to fret about monthly processing headaches, just grow the business and let MDS do the rest.
Most companies want to know what is in it for their business. MDS offers back office support anytime it is needed. They are their own underwriter so they can approve a new merchant account in the same day. They will handle all chargebacks that are faced by the portfolio and will update the credit cards and their expiration dates as necessary. They can close this business deal quickly and give businesses a ticket to financial freedom and the assistance they need with their portfolios. Adelard Gasana, Co-Founder of Karma Snack and partner with MDS mentions, "Merchant Data Systems knows that those looking to sell a merchant portfolio are in a difficult place. Unlike any other merchant sales services company, they aim to work directly with the client to make the transition as easy as possible."
Making the choice to sell an ISO portfolio to MDS is a big one, but one that can be met without any hesitation. MDS can handle one or multiple portfolios and will ensure that a customer's security is always maintained. Using state of the art equipment for processing, a company can rest easy knowing that their transactions are being handled in the most efficient methods possible.
While this may sound a bit like a risky deal to some, it is actually a very profitable arrangement for both sides. The fact that a company can have overhead costs cut to a bare minimum and have the assistance they need is priceless. MDS will be a supportive partner that can ensure businesses in Iowa get the help they need. Because they have been in business for so many years, they can share their wealth of knowledge with fellow business personnel and give them an advantage to also be successful in the business world.
A business should never feel that they are losing control of their company. This arrangement is not about losing control but rather gaining a new perspective and help. Those who are willing to sell their merchant portfolios will find that MDS is the perfect company to partner with. Merchant Data Systems does not just want to buy a merchant portfolio, they want the partnership and the experience of helping fellow businesses is profitable. They offer many perks to their joint venture team and the benefit just starts with electronic processing, but that is only the beginning. Businesses are discovering how much they value a partner in their electronic processing.