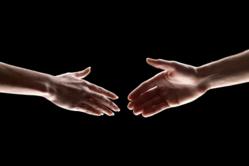 Frankfort, KY (PRWEB) October 24, 2012
Business owners, especially those looking to sell ISO portfolios, are about to get some great news; Merchant Data Systems, an industry leader in the world of merchant processing services, is expanding their new Mergers & Acquisitions Partner Program into Kentucky. The program brings a myriad of different perks and benefits to business owners across the state including the company's state-of-the-art merchant processing packages, BIN-backed acquisitions program and a desire to help the community, at large, succeed.
Merchant Data Systems has been working tirelessly for over 15 years to become an industry leader. The company was founded on a vision that all businesses deserved a package of merchant services that would help them succeed. As the company and its dedicated professionals toiled away at providing such services they worked even harder behind the scenes. With merchant packages expanding as the industry expanded, the company set its sights on more financial and backend support for businesses. The Mergers & Acquisitions Partner Program was born through research and an overwhelming desire to streamline and even the M&A playing field.
MDS found that many M&A programs offered by banks and other merchant service companies did little to ensure the individual looking to sell an ISO portfolio was truly satisfied with the outcome. Sure, the seller had a choice to go with the deal or not, however, little wiggle room was left. Sellers often found themselves forced into deals that were neither fiscally nor emotionally beneficial. MDS also found that many companies that are looking to buy a merchant portfolio must do so through third-party lending companies. This makes the entire process long and complicated, not to mention it puts little power in the hands of the business owner. MDS knew they could provide better; they set forth and developed a program that included all of the features the staff would want if they, themselves were looking to sell a merchant portfolio. If there is one thing MDS knew about all along it is merchant portfolios. After all, this company was built on the notion of merchant portfolios. They have worked to develop that side of business and continue to do so to this day. In fact, one of MDS' greatest accomplishments has been how they have revolutionized merchant processing and portfolios.
The differences are many and this merchant acquirer offers a program unlike any other. First and foremost, MDS believes in creating a partnership between the business owner and the company. This is not a hostile takeover, or a buyout, but rather a partnership that is aimed at making the business grow through capital and support. Additionally the process is quick. Instead of waiting months for a merchant services sales company to get together paperwork and deal with third-party lending; MDS makes the process quick.
Merchant Data System has its own BIN. That means the company operates its own bank and underwrites all of its own customers. The fact that all details and actions of the M&A program fall in house makes the process quick and painless. Finally, upon completion of the process, business owners are handed a certain amount of power back. This is not a simple take the money and run venture. The business owner is offered access to MDS' myriad of merchant services and all of the clients that formerly worked with the business owner are seamlessly transitioned into the customer service segment of MDS' growing business.
Growing, developing, nurturing and harvesting a business is no easy task. Business ownership is an American dream, MDS understands that. They also, however, understand that sometimes these dreams need the backing of a larger, more knowledgeable entity to truly meet their full potential. Business ownership is no longer easy; in fact, the changing face of the economy has made it harder than ever to thrive and survive in the world of business. That is precisely why MDS has extended their M&A partner program into the fine state of Kentucky. The landscape in Kentucky is beautiful and the business owners are genuine and honest. Rest assured that MDS is genuine and honest in their pursuit of this business endeavor with and for business owners in the region.
The M&A program will be available to business owners immediately. Those who wish to pursue the option or the myriad of other merchant services offered by the company should get in contact with a customer service representative. The carrying staff is on call 24 hours a day and seven days a week to answer all types of questions. The process can be initiated at any time; or businesses can simply ask more specific questions about the program without feeling obligated to go further.