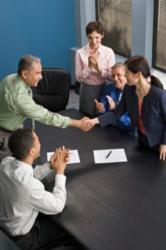 Merchant portfolios are an important part of Merchant Data Systems services. They are a company that takes great pride in their ability to help companies build and grow their portfolios.
Frankfort, KY (PRWEB) February 12, 2013
Merchant Data Systems (MDS) introduces a new Mergers & Acquisitions Partner Program to Kentucky. Business owners need capital to cover daily operational costs of running a company. A new business will only be successful by having enough capital to cover expenses on a daily basis. Everyday expenses consist of inventory, marketing expenses, salaries and property rent.
Many businesses have to borrow money to have enough capital on hand. The problem is finding someone, a bank or financial institution for borrowing the money. Family members and friends are an option, but they may not be willing to loan out a large sum of money. Another concern is having a disagreement about money with loved ones.
Businesses loans can help with building capital, but comes with disadvantages. Many new businesses do not qualify for bank loans because of not having enough collateral. If business owners do have enough collateral, then they have to offer personal guarantees and valuable assets. After getting approved for the loans, the borrower have to make on time payments and missing payments can cost collateral and hurt credit score.
MDS's new partnership program offers an alternative for merchants who need capital. The Mergers & Acquisitions Partner Program is an option for merchants that need funding. MDS is willing to give funding and partnership in exchange for merchant portfolios. The company works as a merchant acquirer and provide immediate cash to help business pay for operating costs.
Merchants gain immediate cash when willing to sell their merchant portfolio instead of waiting on residual income from merchant services sales. This service allows for getting money immediately instead of waiting. Portfolios consist of client's contracts and a way to form a partnership for improving sales. This company also buys merchant portfolios of different sizes. They are willing to work with work with merchants that have from 250 to 25,000 accounts, which is good news for small businesses. Adelard Gasana, Co-Founder of Karma Snack and partner with MDS mentions, "Merchant portfolios are an important part of Merchant Data Systems services. They are a company that takes great pride in their ability to help companies build and grow their portfolios."
Some merchants are hesitant about joining the M & A partner program because of not knowing the benefits. Capital is essential for running a business and being successful long term. MDS can provide capital immediately and business owners can enter a true partnership, which is needed for growing a portfolio. This partnership is not only available to existing merchants, but ISOs as well. ISOs can sell ISO portfolios for extra money to grow their business.
Merchant processing is another benefit of joining the program. It makes it easier and more affordable for small businesses to accept all major credit cards. MDS closes deals within a short timeframe for small business owners who need money in a hurry.
Residential Buyback Programs allows for getting funding at any time and to fit the needs of merchants. Features of the partnership depend solely on the needs of the merchants. Merchants can choose from flexible stock percentages and cash plans. Premium level partners have access to venture pricing and proprietary solutions. Proprietary solutions can help with client retention and expanded profitability. This business partnership produces continued cash flow and financial dividends.
ISO owners have the best of both worlds, such as immediate cash and continued ownership. Owners can get cash for a percentage of their portfolio and receive stock for the remainder of the valuation. Some people are hesitant to make this move because they are wondering what MDS gain from the partnership. It is simple. MDS succeeds when their partners succeed.
Merchants want to work with a company that has experience in the industry and provides support. This support allows for making sales and growing the business while MDS provides joint venture pricing and back office support. The partnership helps with scaling down costs and lowering daily expenses. Merchant Data Systems own a BIN, underwrites merchants and manages a customer service staff. Merchant accounts and ISO Program Services & Products are also obtainable the same day.
Every business could use help and benefits from having access to resources. The extra resources are going to help a company to stay successful long term. Immediate cash is great for increasing marketing budget, doing payroll inventory and other needs. Small business owners can also take advantage of stock dividends. Stock dividends assure that merchants will have revenue stability and encourages future sales.
MDS can compare to other companies. They are willing to look over other offers and show how their program compares line by line. Many small business owners need answers to how to become successful and maintain the success. The answer lies with having support and enough capital for operational expenses.
Kentucky merchants have a new way to grow their business. MDS performs a wide range of services to help businesses with their activities. The main service is providing equipment for accepting credit cards. The M & A partner program allows participants to have access to banking experience, capital, partnerships and equity.