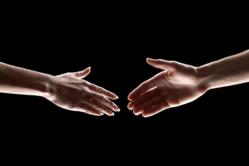 Merchant Data Systems has worked hard to offer a completely unique program from their merchant acquirer division. These programs offer business owners control and power in the face of mergers and acquisitions.
Baton Rouge, LA (PRWEB) February 08, 2013
The Mergers & Acquisitions Partner Program with Merchant Data Systems (MDS) provides opportunities for Louisiana's business market. People who want to start a business or existing businesses need answers and resources. They need startup capital or capital to grow a current business. The M & A Partner program is the solution. MDS is providing merchants with an opportunity to cover everyday expenses and to grow their company on a long term basis.
Merchant Data Systems is a 15 year merchant acquirer veteran. They can guarantee steady and regular income for clients. This program is for small businesses that are serious about boosting their income. Serious business owners can start by learning how to become a partner and eventually a stakeholder. MDS is financially equipped and can provide funds for growing merchant portfolios.
Many small businesses do not have the same resources and funding as corporations. This leads to borrowing money. Everyone does not have the collateral, experience or credit history to get approved for loans. Friends and family members can become investors, but may not want to loan out a large sum of money. Borrowing money is also a way to make a relationship with a love one to go sour.
Business owners who choose to take out a business loan has to make on time payments or risk losing their collateral. Loans can hurt a business credit when not making payments on time. Some merchants do not have enough assets to get approved for a loan, which leads to needing resources.
The new partnership program came about to offer merchants an opportunity to form a joint venture and to have access to immediate capital. MDS provides partnerships and capital with the purchase of merchant portfolios. The funding is available immediately, which can be used for operational costs or other expenses.
This program is different from others because of providing immediate cash instead of waiting on residual income. It is much easier to increase merchant services sales with access to premium resources. Portfolios are very valuable assets and contain clients' contracts. MDS is willing to buy merchant portfolios of different sizes. They are willing to work with small and large businesses. A partnership is beneficial in a variety of ways because of helping a business to expand.
Some business owners are worried about joining a new program. It helps to examine the features before completely turning down the opportunity. Businesses need capital for funding a variety of projects and long term success.
Emergencies occur at any time, which leads to needing money to cover the damages. It is not always possible to get approved for a loan within 24 hours or to borrow from loved ones at such short notice. The M & A partners program gives access to immediate capital for emergencies or every day expenses. This partnership is an investment and also available to existing merchants and ISOs.
Merchant processing is beneficial to all businesses. This service provides more affordable and easier methods for accepting every major credit card. Partners who agree to a partnership can start taking advantage of services immediately with MDS. The process is not hard and merchants can get started with selling their merchant portfolio. Adelard Gasana, Co-Founder of Karma Snack and partner with MDS mentions, "Merchant Data Systems has worked hard to offer a completely unique program from their merchant acquirer division. These programs offer business owners control and power in the face of mergers and acquisitions."
Merchants can take advantage of a variety of programs like the Residential Buyback Program. These types of programs can fit the needs of business owners and provides funding at any time. Merchants have access to cash plans and flexible stock percentages. Elite level business owners can benefit from using proprietary solutions and venture pricing. Many services with MDS can help with expanded profitability and client retention. Merchants can form a true business partnership with financial dividends and continued cash flow.
MDS has years of experience in the industry and can provide the necessary support for success. Marketing is an essential part of the formula for success and longevity. MDS handles the back office support and joint venture pricing, which allows business owners to focus on marketing and making sales. The daily costs for a company are expensive, but joining the program can lower expenses and scale down costs.
Resources and support are valuable to every business. A business can always use extra funding for expanding, marketing or a new project. Immediate cash is good for payroll inventory, adding to the marketing budget and other needs. Stock dividends are also available as another feature of the partnership. They can help with future sales and assures revenue stability.
Merchants in Louisiana have new options for expanding their business. Running a business on a daily basis is expensive because of the daily operational costs. New businesses do not always have the startup capital for being successful within the first year. The M & A partner program is the answer for merchants who need capital and support.