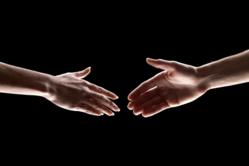 Augusta, ME (PRWEB) November 04, 2012
Merchant Data Systems would like to introduce to the state of Maine their new Mergers & Acquisitions Partner Program. This is a company that offers fast cash acquisitions for merchant processing contracts. For those with merchant portfolios that need cash, for whatever reason, they now have an option to sell their ISO portfolio for top dollar. They offer mergers and joint ventures that have a choice to either ride off into the sunset with the money, or fashion a partnership that counts on participation, and even ownership of a percentage, in a dynamic and even stronger portfolio. For those that would like to consider a partnership, MDS offers those in Maine, that can sell an ISO portfolios, a chance to get cash and still grow their business.
MDS is a leader in merchant processing. MDS has been offering excellent merchant services, payment processing and other financial services since 1997. Their products have long included loans to merchants and even start up capital for small to medium sized businesses. They have always conducted themselves from a position of financial strength.
The growth plan of MDS is to strengthen their presence throughout the country by offering ever more innovative and profitable financial services to business customers, particularly merchants. They take a consultative approach to dealing with their clients. MDS stands out as a cutting edge company that provides more for their merchants through a wider range of financial products than just payment processing. They are just as diligent and deferential, if not more so, in taking on a joint venture or partner when they buy a merchant portfolio. MDS has quite a number of successful joint ventures, and partnerships that show that they do bring a measure of success to their partners.
Merchant Data Systems is strong in its position and dealings, innovative in implementing new technology and dedicated to a national presence in all fifty states. Their strength is built from a theory of bringing the best services and options not just to the merchant, but even to the merchants customers. By concentrating on this level of service they have always maintained a fair product at a fair price. As well as having multiple options with most of their services.
They offer partnerships at different levels so that people can cash in on part of their portfolio and retain and build the rest.
They offer benefits that go along with their partial acquisitions and partnerships. These include a salary for continued management, insurance and retirement plans and access to financial services.
Lower rates and higher profits because MDS has its own BIN number. They are essentially underwriting their own merchants. The savings of direct processing is passed on to their partners.
Partners take advantage of high tech products that are priced very competitively. They have award winning 24 hour support available for both merchants and ISO brokers. This increases the value of portfolios by bringing new products to customers. It also develops increased attractiveness to new merchant services sales. Some of these products are:
o Multiple choices in credit card processing devices and services
o Cash back on purchases for customers
o Merchant payday loans
o Payroll preparation services
o Payment processing and internet marketing integration
Relationships built in business only have value if they're retained. Those that sell a merchant ISO portfolio value the relationships they have built with their clients and want to see them nurtured, and not treated like a possible loss due to attrition. MDS will continue to respect existing relationships as if they built themselves.
In a new partnership, parties want to feel empowered by the change and have better prospects after than before. A flexible partnership with a strong financial partner makes business prospects much brighter. Partners can gain a secure income in managing the accounts that they've built, while maintaining the client's excellent service, long after they've made their lucrative partnership with MDS.
Those already looking to sell their merchant portfolio have now found one of the strongest partners they could have in the ISO processing business with MDS offering to be a merchant acquirer in Maine.