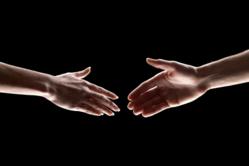 Merchant Data Systems is not a service provider in the traditional sense, rather the company enjoys becoming true business partners with the clients they service.
Annapolis, MD (PRWEB) February 02, 2013
Merchants in Maryland now have a great new opportunity to receive the funding and other types of support they need to better serve their customers, grow their companies and expand into new markets. Merchant Data Systems (MDS) is now expanding their nationally known mergers & acquisitions partner program to the Old Line state. This innovative program will provide businesses with help in a wide range of areas. They range from merchant services sales to access to the newest credit card processing technology and back office assistance. The program can even help companies sell ISO portfolios, improve merchant processing and buy a merchant portfolios.
MDS has been been in business for almost two decades. It was very successful right from the start. They have used their resources to help new and growing companies get exactly what they need. Whether they want help to improve customer service, sell merchant portfolios or find new office space, they can depend on MDS. Many companies that participate in the partner programs simply want to get some cash to improve their infrastructure, expand their marketing reach or by new equipment. All of this and much more is possible.
Partnering businesses love being able to decide how deeply they will become involved with MDS and their ability to maintain control of their company while having access to MDS' resources. Some partnering companies opt for joint ventures to take advantage of joint venture pricing, operational integration and lower operating expenses. Others simply decide to participate in the residual buyout programs or use their association with MDS to scale their business model. Still others use the support of MDS to improve the value of their merchant portfolios and get an enhanced product suite. Adelard Gasana, Co-Founder of Karma Snack and partner with MDS mentions, "This is not a service provider in the traditional sense, rather the company enjoys becoming true business partners with the clients they service."
MDS can provide companies with the latest credit card machines and terminals. They can also help with credit card processing. Credit cards are the favorite payment method of many consumers. By providing partnering companies credit card machines, MDS gives them access to a very large and growing income stream. MDS also offers access to credit card processing systems which make turning credit card receipts into cash a breeze.
Companies can also get the technologies necessary to accept and process many other payment types. With the help of MDS, companies will be able to accept and process debit cards, electronic checks, check by phone and EBT. The checks are processed the same way credit cards are. The money is automatically taken from the checking account and deposited in the business' account. This streamlines the banking procedures and saves time and money.
By enabling partnering businesses to accept paper checks and checks by phone MDS allows them to do business with some of the 50 million Americans who aren't able to get credit cards. Plus the transactions are guaranteed whether or not the funds are available in the checking account. By offering customers another payment option businesses make it easy for consumers to do business with them. This option is available whether customers are placing a mail or telephone order. MDS even has a Check by Net service companies doing business over the internet can use.
The internet is a rapidly growing business platform. For companies participating in the partners programs that don't have a web presence MDS can quickly set up an exciting, easy to use e-commerce website replete with a shopping cart which can help companies garner some of the billions of dollars being spent over the internet each year. The website can also be of great assistance with marketing. It can enable small businesses to market their products and services to customers all over the world. This can help turn a struggling business into a thriving business almost instantly.
There are many other benefits for businesses that decide to participate in MDS' mergers & acquisitions partner program. They can participate in the residual buyback program, monetize some of their assets to get immediate cash, increase roll-out premiums, salaries, dividends and stock prices and improve profitability. These are just some of the reasons companies find MDS to be the perfect partner. MDS can even provide instant funding, same day merchant accounts or buy a company's merchant portfolios. MDS is an experienced merchant acquirer so they can complete the transaction quickly and get companies the help they need right away.
Becoming involved in the MDS' successful mergers & acquisitions partner program is easy. Maryland based companies that are interested can simply call Merchant Data Systems directly or visit their website and find out the steps the need to take to get the ball rolling. Almost any company can partner with MDS. New companies, old companies, companies that need money to expand or those that need infrastructure help to improve profitability can all apply. They need not be an ISO that is already doing business with MDS.