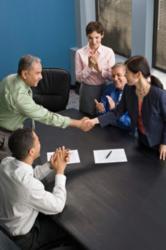 Merchant Data Systems knows that those looking to sell a merchant portfolio are in a difficult place. Unlike any other merchant sales services company, they aim to work directly with the client to make the transition as easy as possible.
Lansing, MI (PRWEB) February 03, 2013
People in business are always looking for new ways to make money, with more cost effective methods. One such way of creating an easier stream of income is to partner with an already established business to help with funding expenses as well as creating customer service. This creates the ability to tap into more prominent resources with which to carry out orders. Merchant Data Systems has been helping businesses for years create better products and services to satisfy customer needs and desires.
In light of recent news, Merchant Data Systems (MDS) is launching a new Mergers & Acquisitions Partner Program in Michigan. Their partnering programs include the formation of new Joint Mergers, as well as creating Residual Buyout Programs to fit a client's needs. They have multiple solutions for already established ISO's. ISO is an abbreviation for Independent Service Organization. Their solutions can also be tailored to work with ISOs in need of a beginning cash flow to start business, or for clients who simply need to get the cash necessary for their individual endeavors. They pay an immediate sum of cash for those who buy a Merchant Portfolio, which contains all the credit card processes of clients, and have an ability to close any and all transactions quickly and efficiently. Their residual buy-back programs allow people to take the money they deem necessary to fulfill their particular needs and wants.
There are several benefits with working with Merchant Data Systems. One particular benefit is that they currently have the capital and are able to fund individuals right now. They have the ability to become Business Partners for particular clients and are able to enhance portfolio values. While a person is building a portfolio, they have the ability to assist in back-office support as well as joint venture pricing. Also, an operational integration using MDS helps to scale the business model and lower the prices of operating a company profile. MDS has been in business for 15 years, meaning they have the technical know-how and experience necessary to satisfy customer needs for their particular businesses. They own their own Business Identification Number, they underwrite their merchants, and have a Customer Service Staff on call for service questions and inquiries. An added benefit, is that they have Same Day Merchant accounts available for opening, as well as several ISO products and Services.
Their product support system allows businesses to focus on creating the products and services necessary to produce the right results, while they focus on the other side of having a business, meaning that MDS can handle employee salaries and business dividends. They can help create the ideal office space for workers in all particular ventures. They can help calculate equity and give a greater understanding for the ISO stock. They can leverage their resources to create greater competitive pricing, as the demands of the market continue to increase day after day, month after month, and year after year. This will allow for greater longevity should a business want to stay in the market for a long period of time. MDS can also help to create the infrastructure of a particular business, setting goals and creating an environment worth working in. Their funding is almost unmatched, as they have the capital necessary for clients to monetize their products immediately, while keeping the business afloat as expenses continue to expand. Joint Ventures are common in the business world, and their newly released program will allow people to either sell a merchant portfolio, buy a merchant portfolio, or sell ISO portfolios. MDS provides an enhanced product suite, which can help keep the quality and quantity of a particular product high in the marketplace. The profitability concerning a partnership with MDS will definitely be accounted for, as they also have roll-up premiums and support for any particular business needs.
A merchant acquirer may create their business from scratch using the funding released by MDS. Merchant portfolios made through their system will help create a high standard for the company and will help to increase the profits made from that. Through MDS, merchant services sales will also continue to increase as the necessary funds can go into marketing and selling the products and services ISOs or other types of businesses need to provide to their customers. Also, their merchant processing is very fast, efficient, and easy to place into action, as they have the tools necessary to create and keep a business afloat. Adelard Gasana, Co-Founder of Karma Snack and partner with MDS mentions, "Merchant Data Systems knows that those looking to sell a merchant portfolio are in a difficult place. Unlike any other merchant sales services company, they aim to work directly with the client to make the transition as easy as possible."
Should they perhaps need to cater to a particular business that needs direct funding, they can do that. If a business also wants to partner with them to help with the internal workings of their particular business, MDS can do that as well. MDS definitely has the ability to help several different businesses grow and prosper for many years to come.