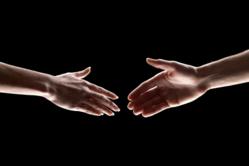 Jackson, MS (PRWEB) November 15, 2012
Business owners in Mississippi have just received a great opportunity. Merchant Data Systems (MDS) is now offering their Mergers & Acquisitions Partner Program to businesses there. Businesses across the state can now partner with MDS and gain access to their vast resources. One of the strengths of the partner program is that local merchants get to decide what level of partnership they want. They can choose to form a joint venture, to sell MDS their merchant portfolios or even take advantage of the MDS residual buyout programs.
MDS has been providing merchant services for over 15 years. They know how to expedite the process to allow businesses quick access to the services MDS can offer. They can benefit from help with merchant services sales, back office support, customer service, marketing and much more. Merchant processing, merchant accounts and residual buy-back programs are also available. MDS can tailor a program to provide businesses with exactly what they need.
All types of business can participate in the Mergers & Acquisitions Partnership Program. No matter the company size, the product or services they offer or whether or not they are an ISO which has been working with MDS for some time, the opportunity to get involved with the partner program is open to them. The goal of MDS is to help their partners to grow. To accomplish this, they offer funding, accounting support, help increasing the size and value of their merchant portfolios and more. They offer business the chance to decide what role they want MDS to play in their growth and success.
Many companies that partner with MDS need cash to expand, sure up their infrastructure or purchase need supplies. MDS offers them many ways they can get the cash they need. They can fund the businesses directly or pay them cash for their credit card clients. For MDS, the main focus is ensuring the company is successful. They have been a merchant acquirer for more than a decade and a half and they have for improving the profitability of the companies with which they partner. It is in the best interest of business owners who want to see their business grow to contact MDS and ask about their partnership programs.
Many businesses like partnering with MDS because it allows them to focus on their core strengths while MDS provides any type of support they need. Customer care is an important part of business growth. It costs a lot less to retain a customer than to get a new one. MDS can help partner businesses to improve their customer care staff or use their own well-trained experienced customer service staff to ensure the customers get the best service possible. The company owner gets to decide which methods will work better for them and their company. At MDS, their aim is to offer help and guidance.
The support partner businesses receive from MDS varies widely. It can be something as simple has helping to secure office space, guidance in creating competitive pricing, or structuring salaries. MDS can also provide help to monetize their assets, dealing with roll-up premiums, creating an enhanced product suite or setting stock prices. Together these actions help to increase profitability and the size of the dividends they are able to pay. They also increase equity and help the company to swiftly move towards their attaining their goals.
For companies in Mississippi becoming involved in the MDS Mergers & Acquisitions Partner Program offer many benefits. It can enable the company to expand to new markets. Partnership with MDS can also provide an opportunity for companies to lower their operating expenses and scale their business model through operational integration. MDS' track record with mergers and acquisitions virtually guarantees increased profitability and portfolio value. MDS seeks to become true partners with businesses that participate in their partnership programs.
Merchant Data Systems has a great deal of capital. They can immediately provide the capital infusion any of their partners need. MDS is able to underwrite their own merchants because they have their own BIN. They can also have ISO program services and products available as well as competitive ISO re-seller programs. The partners can even get same day merchant accounts when they participate in the program. There's a formula for succeeding in business. Partnering with a proven winner like MDS through their innovative Mergers & Acquisitions Partner Program offers businesses access to that formula.
People attempting to establish or expand their business in the marketplace often have many questions and concerns. MDS can help businesses to find the answers. There is no substitute for experience. When businesses partner with an established company like Merchant Data Systems they will have the ability to benefit from their experience.