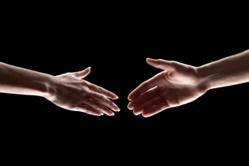 Merchant Data Systems offers 24 hour a day 7 day a week support that starts from the moment a client signs up with the company. Once businesses decide to work with MDS they become part of the family.
Jefferson City, MO (PRWEB) February 05, 2013
The Mergers & Acquisitions Partner Program is a program that is being pioneered by Merchant Data Systems and they are extending it to the Missouri area. Though they have utilized this partnership program and are expanding into the Missouri area. This has some businesses talking about the possibilities. Companies trust MDS because they are a huge part of the credit card processing world and have been for some time. They are pioneers in implementation of programs that not only are beneficial to merchants but also can help to grow their business. Having a partner like MDS is not only a wise financial decision but can be just what a company needs to go to the next level.
There are many programs geared toward the active business with much credit card processing. One of these programs is the Mergers & Acquisitions Partner Program. Companies who conduct merchant processing on a monthly basis must keep their records in a portfolio. These are often referred to as ISO portfolios. As a merchant acquirer, MDS wants to form partnerships with fellow merchants and take over or buy their merchant portfolios. It becomes a win-win situation for both the company and MDS. Rather than having to pay the costs to have equipment and laborers to conduct this processing, they will allow MDS to do it on their behalf. Those who want to sell a merchant portfolio can get instant cash and quick approval on the new partnership. The company won't lose rights to their portfolio, in fact, they can continue to build the business and stop worrying about collecting the payments.
What most people do not know about MDS is they are their own underwriting company. What this means for anyone who wants to use them as a credit card processing company is they don't have long approval wait times. MDS works with companies that may normally be considered a risk, but yet they take a chance on them. For this instance, buying merchant portfolios, they are looking for companies that have a great deal of processing needs and are profitable. While they have many programs available for all different sizes of businesses, this particular one focuses on the companies that are steady. To be such a large merchant services and sales company, they must make wise decision in whom and what they invest in. MDS wants to assure their customers that they are building a program that is beneficial to the fellow merchant and also MDS.
To Buy a Merchant Portfolio is rather an easy process. The representative will run some numbers from MDS and see how they can help the company. Because MDS operates on a 24/7 shift, they have people working around the clock. The beauty of this is there are some businesses that are not on the common 9-5 schedule. Those who have a problem at 3 am can find the assistance they need. MDS doesn't just hire anyone to man their phone lines. They know that a person's time is important. They thoroughly train and educate their employees to help their customers. Whether a company calls at 1 am or 5 pm, they will receive the same great quality of service from any representative they speak with. Adelard Gasana, Co-Founder of Karma Snack and partner with MDS mentions, "Merchant Data Systems offers 24 hour a day 7 day a week support that starts from the moment a client signs up with the company. Once businesses decide to work with MDS they become part of the family."
Those who are looking to sell their ISO Portfolio probably have many questions about Merchant Data Systems and how this entire program works. MDS started in 1997 in Miami Florida. Right from the beginning they were a profitable company, even though they had much to learn. They started with the goal of helping their fellow merchants with more than just processing. Today, they have many platforms and have expanded their current offerings to include things like, capital funding, merchant cash advances and other amazing programs.
The company that becomes a business partner with MDS will find that they have a partner that is working with them to not only enhance the value of their portfolio but to also change the overhead costs. By ridding the processing staff, this can allow a company to have great savings. The back office support that is received is remarkable. Most people are concerned about the price when it comes to processing of credit cards. Those who are involved in the sale of their portfolios will find that they are receiving "joint venture pricing." With more than 15 years in the business of being an acquirer, they have the consistency and the profitability that other companies should look for in a partner.
There are many ways that a partnership like this could be beneficial. The most difficult part of any business is collecting the money that is owed. By having someone running credit cards according to the portfolio, it allows a business to focus on more important items, like adding new customers to the profile.