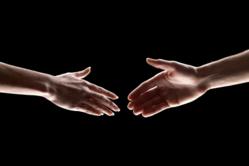 Lincoln, NE (PRWEB) November 10, 2012
Merchant Data Systems starts a new program in Nebraska called Mergers & Acquisitions Partner Program. People who join with MDS become partners and have access to a variety of resources. The new program gives prospective partners more ways to accept credit card payments. Many companies have problems with cash flow, but MDS provides a solution. MDS solves cash flow problems by allowing partners to sell ISO their portfolio and allowing access to joint ventures and residual buyout programs. Prospective partners still have control and can use their merchant portfolios as leverage.
Businesses need access to funds and the M & A Partner Program can help with funding. MDS provides funding when buying a Merchant Portfolio, which allows for immediate cash. The extra cash can be put towards business ventures. Prospective partners can get immediate cash by selling their merchant portfolio to MDS. MDS pays cash for outstanding credit card contracts. The new program expands on the services offered to partners by turning residual income into immediate income. It is also no-holds-back and allows for partners to build a true business relationship. MDS is well-known in the industry and has 15 years of experience as a merchant acquirer.
There are a wide range of programs available to partners, such as joint ventures and residual buyout programs. The programs are customized to fit the needs of the individual. MDS understands how to make a company successful and has a solution for ISOs working with the business and ISOs who need money for business ventures. Complete merchant portfolios with credit card processing contracts are valuable and a way to receive immediate cash. MDS can also provide the immediate cash within an efficient manner. Residual buy-back programs are convenient and provide cash that fit the needs of the company.
MDS wants prospective partners to understand the benefits of forming a partnership with their company. Partners have access to capital, free from merchant processing and the opportunity to work with a company that can fund the partnership immediately. Forming a relationship with MDS gives an opportunity to work as real business partners and enhance portfolio values. This business relationship does not mean partners are not in control of their business. MDS allows partners to run their companies while assisting with back-office support and "joint venture pricing". This partnership leads to scaling down business models and saving money on operating expenses.
MDS has 15 years of experience as a merchant acquirer and a performance history of consistent profitability. The business owns a BIN, underwrites merchants and runs a successful customer service staff. Potential clients also have access to same day merchant accounts and ISO Programs Services. The new program is innovative and provides partners with resources for running a profitable business. Other benefits are enhanced product suite, profitability, roll-up premiums, support, partnership, joint ventures, funding, monetization, competitive prices, infrastructure, equity, stock, salaries, dividends and office space.
Potential clients can improve merchant services sales by working with a reliable company like MDS. Clients who choose to work with a less experienced company could lead to a struggling business. They are able to focus on running the company when working with a 15 year veteran. MDS has a history of success and can help with increasing the value of a company.
MDS has been working in the industry as a complete-service payment processing company since 1997. This business is helping a variety of companies to run efficiently. Example services are 24/7 Customer Service, Merchant Cash Advances, Technical Help Desk, Electronic Benefits Transfer, Electronic Check Conversion, POS Leasing and Equipment Sales, Check Guarantee, Automated Account Settlement, Credit Card Processing, Loyalty programs and Debit Card Processing. Merchants also have access to high-quality payroll programs that allows for running a company smoothly. MDS provides consulting and helps merchants with finding resources and services at discount prices. Merchants can run their company with confidence because of having access to acceptance tools for payment that can increase sales.
Business across the country has access to these solutions. MDS has built relationships with giants like alternative payment providers; the largest FDIC insured banks and software integrators. They also can connect with a merchant at anywhere and anytime. This gives merchants the ability to accept different forms or payments.
MDS gives merchants access to sales tools and resources, which allows for staying in business for a long time. The company implements initiatives to provide the best user experience for processing payments. Partners want to work with a company that has a history of making timely payments.
ISO/MSP Agent programs are competitive and another resource available to potential clients. Unique plans are designed for merchants to guarantee merchant satisfaction, competitive pricing and a continual selling partnership. MDS now gives partners access to Acquisitions and Equity partnerships with the newly established M&A Partner program. This new program is improving business and gives access to cash, unparalleled support and equity.