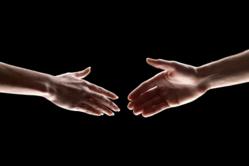 Carson City, Nevada (PRWEB) October 23, 2012
Business owners in the state of Nevada will be excited when they find out about the new Mergers & Acquisitions Partner Program from MDS. For all the businesses that need a little extra help managing their portfolio, they will want to take advantage of this program. This program is being launched by Merchant Data Systems(MDS), one of the leaders in the payment processing industry.
In today's society, many businesses need help to stay afloat and to keep their finances straight. MDS is reaching out to help valuable business to manage their merchant portfolios. In a partnership type of arrangement, the businesses can enter into a joint venture with MDS and it can be quite profitable. These buyout programs allow a company that is struggling with finances to have immediate cash. All they have to do is enter into an agreement to sell their merchant portfolio.
Some business might be leery to sell their merchant portfolios, but this program will give those companies immediate cash and the help they desperately need. With a newer business, it can take up to half a decade before a profit is generated, some companies don't have that long to wait. To see if a company qualifies for this partnership, one must understand ISO.
Independent Service Organizations is a term that a business may or may not be familiar with. A company that utilizes ISO keeps all of their client transactions in a portfolio. A merchant file will be kept for each customer who is routinely charged a payment on their credit card. These files contain confidential information about the accounts. Selling the ISO to MDS will allow this business to gain instant cash. The cash can be used for anything the business needs, there are no stipulations whatsoever. This is a great way to get a good amount of money for a company's portfolio.
Many businesses will question why they should enter into such an agreement with MDS. Merchant Data Systems is a large company headquartered out of Miami, Florida. As a merchant acquirer, they offer fair market value for portfolios and the opportunity to help a company increase their current ISO listings. MDS has been in business for more than 15 years and they have been teaming up and forming other partnerships with great results.
They have offices that are full of knowledgeable staff members and those who are able to help assist potential clients and current customers. They have state-of-the-art equipment to handle all credit card transactions and financial payment processing. They operate a customer service center that is open 24 hours a day all 365 days of the year. They are customer service driven and want to ensure that every customer has a pleasant experience.
While it is a big decision to sell an ISO portfolio, having a merchant service and sales company like MDS by the business side makes things easier. What makes this a win-win situation for both parties? That's easy, selling a portfolio still gives merchants rights to their portfolio, MDS just steps on board to help with merchant processing and expansion of the current clientele. The larger business will find comfort in the fact that they have help with finances. Because the pressure of managing the finances is taken off the local company, there is more time to build the customer database and increase sales and services revenues.
Most companies, who have a portfolio, have to buy equipment to be able to maintain a sizable monthly processing. When teaming up with MDS, there is no need to purchase any equipment. The program is new to Nevada, but is already being utilized in other states successfully. Many companies are finding a source of comfort that they have an experienced partner like MDS on their side. MDS has all the office staff that is needed to run financial transactions and they can take care of all of the charge back and other financial issues.
For MDS to buy a merchant portfolio, they are looking to have at least 20 percent of profit on this acquirement. They will examine the financial history of the company and make sure they are have profitability and are not in financial distress. They provide excellent merchant services and sales to their partners, but they want to ensure the acquisition will be worth their while.
Companies doing business with MDS rely on their proficiency and can rest assured that their portfolios are being properly maintained. There are no size requirements on these joint ventures, just a profitable margin. Some companies need the quick cash to pay off debts and to help grow their business. MDS is excited to open their new program in the state of Nevada, and they are sure it is going to be as successful as it has been in other states.