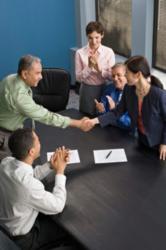 Merchant Data Systems has expanded recently and is currently working with other leaders in the industry to ensure they are offering their clients the most expansive services available today.
Carson City, NV (PRWEB) January 29, 2013
Merchant Data Systems, a merchant acquirer, is now offering a comprehensive Mergers & Acquisitions Partner Program for both new and existing clients in the State of Nevada.
MDS is a 15 years strong company, evidenced by stable and consistently increasing annual profits. As a merchant acquirer, MDS allows for active client involvement while building their client's portfolios, creating a more symbiotic relationship as a true business partnership.
Some of the benefits of joining forces with Merchant Data Systems and their Mergers & Acquisitions Partner Program include operational integration leading to lower operating expenses, access to 24/7 office support customer service, access to independent service organizations products & services, as well as a myriad of other beneficial options.
To help expand the businesses which are partnered through their Nevada program, MDS will assist their clients who wish to sell their merchant portfolio holdings. The objective of MDS is to ultimately become real partners in business with their clients, sharing the common goal of increasing merchant portfolios and their values.
For companies that wish to sell ISO portfolios, trade in merchant portfolios, or work with an easy merchant services sales interface, MDS puts forth a unique and user friendly process. To further assist partnered companies with merchant services sales and easier access in regards to merchant processing, MDS owns its own BIN and also underwrites its own merchants.
MDS offers several expansive and customizable partnership programs, in addition to their Mergers & Acquisitions Partner Program, to meet a variety of client needs. Immediate funding and capital are available for businesses who need, or want quick access to cash readily available to them.
Whether they want funds to build their businesses, or simply desire to 'cash out' and access their cash, partnered businesses will have money they can access without delay. Money is also readily available for those who want the capability to sell merchant portfolio options. MDS offers the most profitable choice over other similar companies.
MDS continues to work with businesses that want to buy a merchant portfolio, or sell one. The manner in which MDS works with them is mutually beneficial for both MDS and its clients. Traditional buyouts entail that companies looking to sell, will give up control of their merchant portfolios. MDS, however, operates in partnerships, but the option for a business to completely outright sell their merchant portfolios still exists.
Partnering program options offered by MDS include joint venture, or 'Residual Buyout Options'. Cash will be paid right away for a merchant portfolio of a credit card processing company's complete clientele. A residual buy-back option enables a business entity to withdraw and access funds as desired. In keeping with their easy to access monetary policies, MDS keeps same day availability for merchant accounts and all of their ISO program services and products.
MDS is a unique merchant acquirer, which does not rely on client losses to ensure its own profits. Instead they work to integrate businesses into their own central company, and from there they work to increase profits in mutually beneficial ways. All the while they help to innovate their client's companies while they are integrated into MDS' business scale.
Cash remains flowing and moving through MDS and its partnered businesses, which means that their economies stay fresh and do not fall into stagnancy or detrimental static states. This movement of cash keeps everyone at the top of their game, and influences evolving ideas and profitable renovations. This ensures that businesses partnered with MDS will experience growth and maturity, as opposed to merely growing old. Adelard Gasana, Co-Founder of Karma Snack and partner with MDS mentions, "Merchant Data Systems has expanded recently and is currently working with other leaders in the industry to ensure they are offering their clients the most expansive services available today."
Merchant Data Systems works hand-in-hand with its partners and clients, providing a profitable and sustainable option to businesses through the state of Nevada. Including their options to profitably sell ISO portfolios and, in general, access easy solutions for their needs. Businesses which take the wise step to partner with MDS enter and are integrated into the entire MDS scale of business.
Once integrated into MDS, its partners and clients will be given the most freedom and access they could desire, all the while backed by a highly experienced and professional merchant processing company.