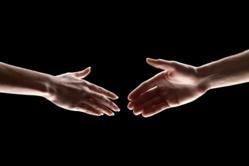 Concord, NH (PRWEB) October 21, 2012
Merchant Data Systems (MDS) has recently launched their Mergers & Acquisitions Partner Program in New Hampshire. That's good news for businesses throughout the state. MDS is an experienced merchant acquirer and partnering with them can provide local businesses with a wide range of benefits. MDS has a great deal of resources to which companies which partner with them will have access. Through MDS partnering companies can gain access to merchant processing or get help to buy a merchant portfolio, sell an ISO portfolio, sell merchant portfolios and much more.
Merchant services sales is one area in which many companies that partner with MDS need help. MDS can help companies to increase their sales exponentially. This can increase the value of the company's merchant portfolios considerably. It can also give the merchant an opportunity to focus on the parts of the business they feel most comfortable handling while MDS takes care of mundane issues like back office work. Participating in the MDS mergers & acquisitions partner program can help companies reach their goals much sooner and easier than if they tried to go it alone.
Companies that partner with MDS have the freedom to control the level of connection they wish to share. They can create a joint venture if they so desire or they can simply participate in the residual buyout programs MDS offers. The programs can be structured to meet the specific wants, needs and desires of the participating business. Some businesses may simply want to have access to MDS' marketing network to grow the company. Others may choose to sell their merchant portfolio to MDS to get cash they need for capital improvements or to invest in new product lines. No matter which they choose, MDS is always glad to help.
Almost any company can partner with MDS, whether they are an ISO that is simply in need of cash or one which has been working with MDS for some time. No matter the nature of their relationship, MDS is always willing and able to provide support. MDS is an experienced merchant acquirer. They have been partnering with companies large and small for over 15 years. They know what it takes to quickly close the deal and help companies to accelerate their growth. Should the company need more cash at any time, they can request to participate in MDS' residual buy-back programs.
MDS is a solutions oriented company. Their aim is to help companies to reach their full potential as quickly as they would like. To do this, MDS gives them access to their prodigious resources and well-trained, experienced staff. The convenience of their partners is very important to the management of MDS. Once they agree to partner with a business, they go out of their way to ensure they have exactly what they need to grow. They can receive infrastructure help, advice on how to increase profitability, funding, guidance on how to create competitive pricing and innovative ways to monetize their assets.
Partnering businesses often look to MDS for help with issues as simple as finding suitable office space, ways to create an enhanced product suite, ways to increase the value of their stock to enable them to pay rich dividends or creative ways to structure salaries and benefits packages that will benefit the company and its employees. One of the benefits of participating in the MDS partnership programs is the increase in equity companies enjoy. They benefit from increased roll-up premiums and receive all manner of support. Many companies see their stock prices soar as a result of the partnership.
The benefits of participating in the MDS mergers & acquisitions partner program are many and diverse. The companies have access to immediate capital infusion. They can also participate in competitive ISO re-seller programs. When they partner with MDS, companies get the opportunity to work with an experienced partner to enhance the value of their portfolio. Business owners often worry about losing control of the business if they partner with a large, profitable company like MDS. They quickly lose such fears when they realize MDS is concerned about growing the portfolio of their partners, not taking over their companies.
MDS has its own BIN and handles merchant underwriting themselves. They can help companies to build up their customer service staff or provide them with access to the experienced MDS customer service staff to improve their customer care. When businesses integrate their operational activities with MDS, they are able to lower their overall operating expenses, scale their business model and increase their profitability. They can also benefit from the ability to set up same day merchant accounts.