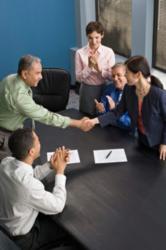 Trenton, NJ (PRWEB) October 18, 2012
Business owners in the state of New Jersey can now utilize the Mergers & Acquisition partner programs offered by Merchant Data Systems. This is good news for those in the state. MDS is currently expanding into new territories and looking at the landscape of each state in an attempt to provide more comprehensive and beneficial services to areas that appear in need. During the analysis process, New Jersey became one of the states in which expansion seemed most beneficial and as MDS believes in providing beneficial services the choice was clear. The programs now offered are unlike any other program offered. MDS offers a unique set of merchant processing services including the ability to accept credit cards and e-commerce services, but there is a large focus on the less commonly known process of M&A. MDS is dedicated to expanding its M&A services to help the state, as a whole, succeed and to ensure the prosperity of its economy, as well.
MDS is currently in the market to buy merchant portfolios and they have the money on hand to do it. MDS aims to provide support for business owners during the M&A process. The merchant acquirer is a skilled entity that can analyze any business and turn it into something truly wonderful. MDS does not believe in simply acquiring merchants. Instead, the company believes in making businesses better, not tearing them apart for profit and fortune. MDS is dedicated to the economic prosperity of the US and business owners and that is exactly what their business programs were born from.
When mergers & acquisitions occur in other companies, the former owner of the portfolio feels left in the dark. In many cases the merchant acquirer that wants to buy a merchant portfolio wants to hand the former owner cash and sends them on their way. The lump sum is all that is offered and many business owners find themselves forced to take the offer and head out the door. Well, what if there was another option? What if there was a business that was interested in helping business owners grow and develop rather than hand over their hard earned entity? Well, there is. Merchant Data System believes in a different option. The company has developed the Mergers & Acquisitions partner program. This merchant processing program allows former owners to remain in control of their business while allowing MDS to take on the backend. It is like selling a piece of your business to someone who is truly interested in its success; not just in its market value.
The option of selling a merchant portfolio is extremely lucrative to the owner. When a business decides to sell their ISO portfolio to MDS they are given the ability to lower their overhead costs and to incur the business services offered by the company. Additionally, when they sell that portfolio they are given a payment based on the value of the portfolio that can then be turned around and used for business expenses among other things. Selling off an ISO portfolio to MDS is not the same as selling a portfolio, period. The entire program is designed to create a partnership that is lucrative and beneficial to the buyer and the seller alike.
Merchant Data Systems was founded more than 20 years ago as a credit card processing entity. As times changed and their business grew, they saw a need to expand further to offer their business owners a larger, more expansive set of services. Expand they did, and MDS now offers some of the most comprehensive merchant services in the industry; but, there is even more to the company. On the back end MDS offers an entire division concerned with the business side of things. The Mergers & Acquisitions program is backed by a bank, and a skilled staff of finance professionals. They spend their time working with businesses looking to sell their merchant portfolio. Those professionals dedicated to this career have experience that is unparalleled and work hard to ensure everyone is happy with the agreement including the entity that has decided to sell their ISO portfolio. As a merchant services sales expert the processing company is looking to make the dreams of New Jersey business owners come true.