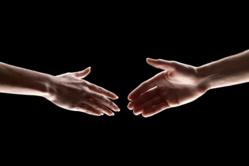 Albany, NY (PRWEB) October 11, 2012
Merchant Data Systems is expanding its Mergers & Acquisitions partner program once again to include business located in the state of New York. New York business owners may be familiar with the work that Merchant Data Systems has done over the years. MDS has long been a provider of merchant processing services to business both large and small in the area.
Founded in 1997, MDS has risen to become a leader in its field. The company had a mission, upon its founding, to create a streamlined, efficient and affordable package of merchant services that would help all businesses reach their greatest potential. Starting with credit card processing services, MDS progressed substantially and began adding features including e-commerce, payroll solutions and merchant cash advances. MDS' goal was to provide businesses with a way to succeed; today, the company is taking another step forward and reaching that helping hand a bit further.
MDS has a financial sector within the company that deals as a merchant acquirer. Unlike other merchant acquirers, however, MDS staff focuses on creating joint ventures that are beneficial to both the business owner and MDS as a whole. In many cases MDS can offer those looking to sell their ISO portfolio with a cash value that can then be used to expand the business. The previous owner is not pushed out the second MDS decides to buy a merchant portfolio. Instead, the company works with the business owner to create a truly effective and thriving business. Power is never relegated to a massive company; instead, a joint venture is created that can only benefit both parties involved.
MDS can offer a mergers and acquisition partner program unlike any other company because the company is backed by its own BIN and underwrites its own merchants. The company needn't wait for the approval of another bank and they needn't transfer business owners to outside staff. MDS focused on creating a truly inclusive program where business owners could feel they were working with the same team for years on end. From customer service, to mergers and joint ventures MDS works within itself to provide services because that is the way the company believes is most convenient and efficient for business owners.
The reasons that people choose to sell ISO portfolios are varied, especially in a place like New York. Consequently, the reasons people choose to buy merchant portfolios are just as varied. Many people find that when they are looking to sell their merchant portfolio, businesses are looking to simply grab it up at a low price and send the buyer on their way. Sure, this may work for some who are legitimately looking for cash and a way out, but not all business owners feel this way or want such a quick and painful parting of ways. MDS understands that and, as a merchant services sales provider, has come up with a variety of different offers. Because merchant portfolios are so diverse and the reasons for selling one are so varied, there are several options made available by MDS. The options can make owners feel like they truly have options because they do.
Because MDS offers a joint venture program to merchant portfolio holders there are a few important facts that should be noted. When MDS embarks on a partner program with a business, the business is given the right to access a variety of merchant services provided by the company. Additionally the business owner is also offered 24 hour a day 7 days a week customer service. The clients that dealt with the business initially will be smoothly transitioned to MDS' customer service staff within 24 hours. That is the fastest turnaround in the industry.
Since its founding, the company as a whole has worked hard to make itself an industry leader and the company has succeeded wildly. The company and its staff, however, have not lost their passion and zest for the service industry and are constantly making strides to further their business. Merchant Data Systems is in it for the long haul and is happy to provide the greater NY area with merchant services for businesses both large and small.