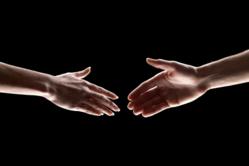 Merchant Data Systems believes in working with their clients. Through dedicated business relationships the company aims to help businesses expand and grow to their fullest potential.
Bismarck, ND (PRWEB) February 23, 2013
There is one key aspect that makes the new Mergers & Acquisitions Partner Program that Merchant Data Systems offers better than the rest. It's the service and dedication that this company gives to its clients. MDS has been in business for more than fifteen years. With such a significant history comes a wealth of knowledge regarding the credit card processing industry. Newly releasing their program in the state of North Dakota, those who team up with MDS will find a partner in the business they can count on. This new area of business will focus on the residual buyout programs. In return for the companies that sell their ISO portfolio to MDS, they will receive immediate cash to be used for any need the business may have.
MDS is a merchant processing company with ample experience in this industry. By entering into a joint venture the residual buyout program can be tailored to fit the needs of the growing business. They offer effective solutions for those who are currently working with them and also those who have an ISO and want extra cash. They offer the extra cash as a solution to the necessities of the business. They will pay cash immediately for any Merchant Portfolio. Some companies are already using this service, but don't know what a portfolio is. This is basically the file which is kept that has all of the credit card processing company information. This portfolio has the client's names, as well as their credit card information. Motivated to close the deal quickly, MDS can give cash and assistance to the company they enter into a joint agreement with.
There are other processing companies, but not many offer the large list of details that MDS can. For instance they have capital and are able to help with funding immediately. They not only sign up as a business partner but they will help the company to enhance their portfolio values. While MDS initially takes over the portfolio, the business is still free to add or make changes as necessary. By having MDS running all the credit card transactions and taking care of the financial aspects, the business owner has free time to work on building the business. Moreover, they offer amazing customer support and the ability to assisted 24 hours a day, 7 days a week. Because the customer service department never closes, assistance can be received any day of the year, even Christmas day.
With some customer service departments, it becomes a game trying to get an answer and the help that is needed. MDS fully trains their customer service staff and they are knowledgeable and can assist with every aspect of the credit card processing business. North Dakota businesses can rest assured that a business venture with MDS will not only be profitable, but they will have the assistance they need to make it in today's difficult corporate world. Never having to deal with a chargeback and not messing with expired credit cards is a welcomed break. Forget about dealing with declines that require a new credit card number, this is just the beginning of what MDS can do for a company. Adelard Gasana, Co-Founder of Karma Snack and partner with MDS mentions, "Merchant Data Systems believes in working with their clients. Through dedicated business relationships the company aims to help businesses expand and grow to their fullest potential."
As a merchant acquirer, MDS is able to help lower the overall operating costs of a fellow company. This means fewer employees, as MDS will be handling the financial aspects of the company. Most companies prefer to have credit card payments, rather than dealing with checks. MDS has more than fifteen years of experience in this field and has remained profitable since the beginning. Unlike other companies, MDS has its own BIN. What that means is they can do all the underwriting for their merchants. It is possible to get a merchant account in the same day, as well as taking advantage of all the ISO programs and products offered.
Founded on merchant services sales, MDS wants to help a company to increase profitability and give them the tools needed to make it in today's business world. Because of their large size, MDS can offer roll-up premiums, dividends, equity, stocks, infrastructure, competitive pricing and top notch office support. Those looking to sell their merchant portfolio will find that they are not only making a wise decision but they are taking on a business partner with the expertise to help.
When MDS goes to buy a merchant portfolio, they are looking for companies that are well established and profitable. The company that is in financial restraint is not the kind of merchant portfolios that MDS is looking for. They want a company that is well established and that can be enhanced by the valuable services that they offer.