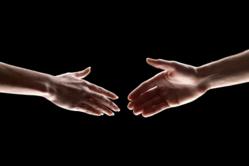 Columbus, OH (PRWEB) October 14, 2012
Merchant Data Systems (MDS) is proud to announce that the new Mergers & Acquisitions Partner Program is being launched in the state of Ohio. Merchant Data Systems began these ventures so that their valued customers would be able to have their need tailored made to their business. The entire goal of these programs is to help businesses by conducting wonderful joint ventures and profitable buyout programs. Businesses who find themselves in a cash crunch, or are in need of assistance in handling their growing clientele can find that it is possible to sell merchant portfolios and get the immediate financial assistance they need.
Companies who maintain individualized portfolios are often referred to as ISOs, or Independent Service Organizations. This merchant file will have the names and account information for individuals that are billed on a regular basis. Any customers in Ohio that sell their ISO to MDS will find that they can have cash fast! Selling an ISO portfolio is a great way to get a fair trade for the purchase, as well as having the help that companies desperately need.
MDS has been in business for over fifteen years. Because of their experience in the business, they can help others to achieve great feats. MDS is a fully staffed operation that has customers support for all of their customers and their business acquisitions. By teaming up with such a great company, many clients are able to cut expensive overhead costs and allow someone else to handle all the credit card processing. Because MDS has state-of-the-art equipment, they can easily handle financial transactions with ease. Another perk to teaming up with such a great company, stock dividends.
Many companies in other states have united with MDS, as they needed money quickly for the sale of their merchant portfolios. As partners, it is no longer necessary for the business owner to shoulder the burden, they will have help. Not only will this company receive office support, but they will have help in the dreaded financial arena.
So what can the Merger and Acquisition Program do for a company in Ohio? Here are just a few of the services and benefits of teaming up with a great company like MDS:

Office Support
Roll-Up Premiums
Profitability
A Partner
Dividends
Salaries
Equity
Stocks
Competitive Pricing
Monetize
Joint Venture
Necessary Funding
Infrastructure
An Enhanced Product Suite
ISO Re-seller Programs
When a company teams up with MDS, they will work together as a team. Clients do not back out of their business, they actually work with MDS and continue to expand their current portfolios. Regardless of the size of the business, MDS will look at all companies and consider them for an acquisition. Most companies would love the extra help with their credit card processing; this leaves them more free time to work on growing their business. Because owning and operating a business can be chaotic in today's society, business owners are looking to MDS for help. Having a partner can be a great way to relieve some of the stresses of being a business operator.
Before any company wants to sell their portfolio, they must take many factors into consideration. For the most part, companies want the best price for their ISO. Whether a business owner sells a portion of their ISO or all of it, they still have the bottom dollar in mind. Portfolio buyers, like MDS, will not just buy any company. They are looking to team up with companies that they can make a 20% profit in return on. MDS will examine the company for its profitability and ensure there is no pattern of losses to be taken into consideration. Because MDS has so much experience in this arena, they can help direct the businesses during the ISO buyout.
While MDS has always been recognized as a credit card processing company, they are expanding to the position of merchant acquirer. To buy a merchant portfolio is not an easy task, but MDS and their merchant services sales history make it easy. These joint ventures help to expand MDS and make them a profitable business. Because MDS is a leader in merchant processing, they can help with things that are troublesome for the business owner. Business owners hate dealing with charge backs and any claims that need to be filed. It is all some businesses can do to worry about customers' needs and taking care of the day to day operations. By teaming up with MDS, they will handle all the financial aspects dealing with credit card processing.
MDS is a trusted company and has a reputation of being a leader in merchant processing. Even if it is a smaller business, MDS still may be interested if the profitability margins are right. Merchant ISO sales is a great way for businesses to get the help they need regarding managing their clients' credit card processing. When looking to sell an ISO, look no further than MDS.