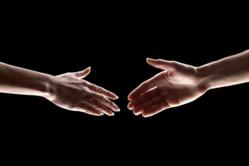 Oklahoma City, OK (PRWEB) October 20, 2012
Merchant Data Systems has been partnering with professional merchant acquirers for over fifteen years, ensuring they have access to the financial resources, merchant processing services and logistical support needed to ensure more successful expansion and acquisition efforts. Now, through enrollment in the Mergers & Acquisitions Partner Program, Oklahoma based businesses are able to take advantage of the superior merchant services sales and acquisitions resources needed to enjoy greater profitability and future success. Learning more about how the program can benefit businesses that are dealing with merchant portfolios, merger logistics or any other issues related to a potential acquisition would be to the advantage of any business owner.
Superior Resources for Businesses Buying a Merchant Portfolio
The capital and financial resources needed to buy a merchant portfolio may not always be on hand when the market conditions and sales opportunities are most idea. MDS can offer financial assistance and resources needed to make purchases at the right time, ensuring businesses have access to the assistance they need to make the most out of their growth and expansion efforts. Flexible and effective options for the financial resources needed to close the deal can make all the difference when it comes to acquiring a new merchant portfolio.
For any merchant acquirer, having access to the logistical support to complete their merger more smoothly and with less cost can be just as important as the capital needed to make an acquisition. Lacking access to the best post-merger solutions and support can cause excess operational expenses and leave businesses unable to operate effectively for long periods of time. Merchant Data Systems can offer a range of solutions and services to their partners, ensuring that logistical issues and concerns stemming from a recent merger or an upcoming acquisition do not become a larger issue.
Advantages for Businesses who Wish to Sell a Merchant Portfolio
Enrollment in the Mergers & Acquisitions Partner Programs allows businesses to enjoy immediate sale of portfolios, with MDS being able to offer immediate cash for businesses who wish to sell their ISO portfolio. Slimming a business down to ensure it is more nimble in the face of a changing market could be just as crucial as efforts related to expansion. Businesses partnering with MDS through the program will be able to enjoy superior flexibility, resources and sale options should they have need of them.
Access to the merchant services sales resources and merchant processing solutions needed to ensure more successful transactions and deals may allow businesses the chance to enjoy superior flexibility when it comes to acquisitions and restructuring. Resources that have become a liability, or assets that need to be liquidated to ensure other opportunities can be successfully taken advantage of, can be dealt with more easily thanks to the resources, assistance and advantage available to businesses who take part in the program. Sale of assets that need to be done quickly and successfully can be a major issue in the daily operations and opportunities available to any business, MDS can allow businesses the means to enjoy a sale that will be both quick and profitable.
Post Merger Issues and Logistical Concerns
For any merchant acquirer, the details and issues regarding the restructuring after a merger can be considerable. MDS is able to offer a range of superior services and effective solutions to businesses that partner with it through the program, ensuring that issues relating to payroll, stock and equity can be dealt with before they become an obstacle that might limit future operations. The services, solutions and resources available to partner businesses will allow them to complete the merger process in shorter order and for less overall expense.
Facing the substantial restructuring process that might be needed to complete a recent merger without access to assistance, services and resources needed to do so could create a serious disadvantage for any business. MDS owns its own BIN, is able to underwrite its own merchants and even has its own customer service staff, ensuring that businesses will have access to the best partner in the future dealings. Choosing to make use of superior resources for any future purchase, sale or merger makes good business and financial sense.
Partnering with the Best
Oklahoma businesses that choose to take part in the Mergers & Acquisitions Partner Program will have access to the full range of resources and services that Merchant Data Systems has to offer. More successful and profitable opportunities for expansion may be possible as a result. Businesses that are considering an upcoming acquisition, need assistance to deal with the logistical issues of their last merger or who can benefit from a better way to sell merchant portfolios would all have much to gain from participation in the program.