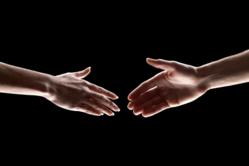 Merchant portfolios are an important part of Merchant Data Systems services. They are a company that takes great pride in their ability to help companies build and grow their portfolios.
Oklahoma City, OK (PRWEB) January 19, 2013
Merchant acquirer Merchant Data Systems (MDS) has expanded its much-heralded mergers & acquisitions partner program to include Oklahoma. The program which enables businesses to partner with MDS has been a rousing success nationwide. By taking the program to Oklahoma MDS is allowing businesses in that state to benefit from its vast resources to grow and succeed. Over the past 15 years MDS has an excellent track record for helping companies with which it has partnered to attain their goals whether it is stabilizing its operations, getting much needed funding or continuing to grow.
MDS has been able to help partnering companies in a number of ways. They have helped many of them to increase merchant services sales, sell merchant portfolios, sell ISO portfolios, improve merchant processing, increase the value of its stocks and dividends or branch out into new markets. It has been a boon for companies which participate in MDS' partner program because they gain access to the vast resources of MDS. MDS has been able to provide them with much needed advice, help them to improve their infrastructure or give them needed infusions of cash.
MDS has its own BIN so it can fund partnering companies and help them get the technology, stock or staffing help they need. Whether an established company, a new one or one which is trying to grow the cash infusion and overall support MDS can provide can be invaluable. Often the difference between success and failure for a company can be something has simple as the back office help or access to experienced customer service staff which MDS can provide. It can enable partnering companies to better serve the customers they have and reach out to new ones.
Should the partnering company simply need cash, MDS can buy their merchant portfolio or enable them to participate in one of their lucrative ISO reseller programs. MDS is a true partner. They are committed to the success of the companies with which they partner. The funding they bring often allows the companies to focus on their core services and acquire any equipment or training necessary to allow them to better conduct business. MDS can also offer them the chance to participate in excellent residual buyout programs. These programs can bring money and stability to companies that desperately need it. Adelard Gasana, Co-Founder of Karma Snack and partner with MDS mentions, "Merchant portfolios are an important part of Merchant Data Systems services. They are a company that takes great pride in their ability to help companies build and grow their portfolios."
Almost any company can participate in the mergers & acquisitions partner program. They can be an ISO which is already working with MDS or a company which simply needs cash to grow. No matter the industry in which the company is involved MDS has the expertise and the resources to help. The company can also choose the level at which they want to participate in the partnership program. They can decide to form joint ventures, get help with merchant processing or simply get an influx of cash. Companies of any size and style of organization are welcome to participate.
Merchant Data Systems is a veteran merchant acquirer with over 15 year running their mergers & acquisitions partner program. They know the steps necessary to quickly close the deal and get companies the funding and other resources they need. Their partnering programs are legendary and have helped the vast majority of companies that partner with them to enjoy greater success. MDS can structure the program to fit the specific needs of any company. Companies can benefit from joint venture pricing, MDS can buy a merchant portfolio or the company can choose operational integration into MDS.
Companies which have partnered with MDS have been able to lower their operating expenses, scale their business model, gain access to great ISO program services and products and even same day merchant accounts. It is an excellent opportunity for any business to put themselves in a position to do better than they have ever done before. They will be able to monetize some of their assets, take advantage of competitive pricing and gain an enhanced product suite. With the support of MDS partnering companies will increase roll-up premiums, dividends and salaries. It can help them to turn their business around.
For businesses in Oklahoma that take advantage of the opportunity to participate in the Merchant Data Systems mergers and acquisitions partner program the benefits are many and diverse. It can be something as simple as getting help finding office space, improved equity, increased stock value, much needed funding and a more solid and streamlined infrastructure. Whether companies choose to become involved with MDS in a joint venture, monetization of some of their assets or simply sell their Merchant Portfolios the result is the same. Increased profitability and prosperity and the chance to solidify and grow their business. All that Oklahoma-based companies have to do is contact MDS and find out the steps necessary to participate in the mergers and acquisitions partner program.