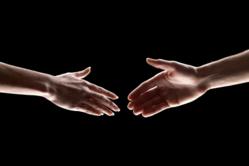 Merchant Data Systems is a leader in the merchant acquirer sector because they offer a program that gives business owners varying options for how the acquisition will be handled.
Harrisburg, PA (PRWEB) January 16, 2013
Merchant Data Systems (MDS) has launched a new partnership program in the state of Pennsylvania. MDS states that they are proud to bring their Mergers & Acquisitions Partner Program to the business community. By offering business solutions to merchant account providers, or ISOs, who would like to tap their equity, whether to meet payroll, buy inventory, expand or use for personal expenses, MDS expects to create mutually thriving and profitable relationships.
To illustrate, merchant accounts are tantamount to bank accounts, which are used for conducting credit card payments for merchandise and services. Collectives that supply merchant accounts to businesses, so that they can accept credit, are referred to as ISO agents or merchant account providers. Merchants pay a nominal fee to the ISO for this service. Additionally, merchant portfolio refers to a group of merchant accounts that are under the control of an ISO agent.
The ability for vendors to accept credit cards, whether over the phone, online or in person, is crucial for both sellers and customers, and it is the safest method of payment due to tracking ability. Unlike cash and checks, credit cards allow for secure verification, minimizing risk for the seller. Customers are also afforded some protections through many credit card companies, making it the preferred form of payment by consumers as well.
In the midst of a lackluster economy, many ISO agents are finding it hard to pursue business-development activities because they are unable to access their capital funds. This is where the company offers help, by providing immediate cash flow for the opportunity to become a true business partner. Through their partnership program, MDS brings other valuable assets to the table, such as streamlined merchant processing, premium 24/7 client service and other merchandising support, which allows a business to grow while letting the agent remain co-owner in the joint venture.
After 15 years of proven success as a merchant acquirer, MDS is well poised to offer Pennsylvania businesses a customized plan that caters to their differing needs, whether they are minimal or a residual buyout. Their attention to detail and belief in working together for success has resulted in Merchant Data Systems receiving the best rating, A+, given by the Better Business Bureau.
Purchasing an eclectic array of merchant portfolios since 1997 has enabled MDS to create an unparalleled business model, which has led to further expansion of their niche in merchant services and sales. Merchant account providers (ISOs) are encouraged to check out the proprietary software and vigorous payment processing that MDS has developed, when they sell an ISO portfolio. MDS offers robust ISO Re-Sale processes as well. Adelard Gasana, Co-Founder of Karma Snack, mentions, "Merchant Data Systems is a leader in the merchant acquirer sector because they offer a program that gives business owners varying options for how the acquisition will be handled."
The distinctive new business model for mergers and acquisitions will appeal to merchant agents who wish to maintain an ownership role. Once an ISO sells a merchant portfolio to MDS, they can instantly receive cash and continue as a part owner who enjoys a salary as well as dividends. Furthermore, stock options plus cash is possible for ISOs who wish to liquefy part of their company's equity. Every accommodation is made, to provide an ISO with the money they need to increase their business and profit margin, including routine office expenditures. Additionally, MDS issues stock to their joint venture associates who remain in the business.
To realize the fullest success possible with their new Mergers and Acquisitions Program, MDS has implemented an array of initiatives and tools for their partners, so that they can now process Discover and American Express cards. By combining state-of-the-art payment processing software with high-tech payment equipment, MDS is securing their position as the première payment processor used by merchants in the United States.
MDS has been active throughout the U.S. with their outstanding line of payroll programs that let merchants accept any form of payment, including credit cards and checks, debit cards and alternative electronic payments. They state their willingness to buy a merchant portfolio, whether it contains 200 or 20,000 accounts. Always striving for innovation and stellar service, MDS rewards their partners with loyalty programs, cash advances, and exclusive gift cards.
Additionally, the company has announced that they are readily available with capital for mergers and acquisitions, starting today. The process is quick and easy, and they are professionals who explain the procedure in user-friendly terms so that ISO agents can have their cash immediately. Less time spent during transactions means more time to garner profitable growth. Fostering a thriving partnership is the goal of MDS, and it has been quite successful, thus far.
Warranties on all products and services offered by MDS are testament to their belief that keeping their partner's operations running smoothly is of benefit to all. Customers are never turned away because of payment equipment failures or other inoperable tools, which helps to ensure that every customer is a repeat customer. In addition, their POS hardware is covered by a lifetime guarantee in writing.