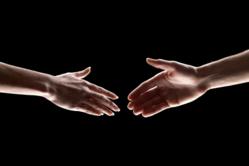 Providence, RI (PRWEB) October 06, 2012
Merchant Data Systems has a wide range of Partnering Programs that may be of assistance to businesses that are considering or have already made a recent acquisition. With services ranging from Residual Buyout Programs to Joint Ventures that can be tailored to fit the needs of any business interested in expanding its resources and range of services, the MDS Mergers & Acquisitions Partner Program has a great deal to offer any Rhode Island business. Learning more about this program and what it may be able to make possible would be in the best interests of any business owner or management team dealing with these concerns.
Sell or Buy a Merchant Portfolio with Greater Ease
Having a merger or acquisition process delayed for want of resources can be a situation that involves considerable expense or inconvenience. Merchant Data Systems is able to pay immediate case for a merchant portfolio as well as offering the resources needed to close the transaction with more rapidly. Merchant Data Systems are also able to make use of a range of residual buy-­back programs, allowing merchants to remove cash concerns from the situation with greater flexibility and success.
Superior Merchant Service Sales
The logistical issues involved with even a small merger or acquisition can be considerable, leaving those without access to superior services and a wider range of solutions at a serious disadvantage. Superior services for a merchant acquirer can make for a smoother and more successful deal, and the means to enjoy the best results possible. Lesser services and resources that are unable to offer advantages when it comes to opportunities to purchase or sell merchant portfolios may not be worth investing in.
When it comes time to sell ISO portfolios, find superior merchant services sales or make use of the best professional resources for merchant processing, the MDS Mergers & Acquisitions Partner Program can provide the best resources and opportunities for closing the deal. Merchant portfolios that are handled by the best professionals can offer greater advantage for those interested in finding greater profit and advantage through such a deal.
Rhode Island Businesses Benefit by Working With the Best
For a professional merchant acquirer, arranging for access to the needed resources and business services is of paramount concern. Lacking the means to close the deal or ensure a more beneficial arrangement may reduce or limit the opportunities to find greater profit. With the Mergers & Acquisitions Partner Program and other merchant processing services that are available through Merchant Data Systems, such issues can be addressed with greater ease, ensuring superior results.
Professional Solutions and Services for Merchant Portfolios
For businesses that wish to sell a merchant portfolio, or for those interested in opportunity to buy one, making use of professional merchant services sales opportunities is essential for enjoying the best arrangements. Trying to buy a merchant portfolio without access to suitable services and financial resources can be of greater challenge, and bring with it more limited success. Rhode Island business owners would do well to ensure they have access to a superior range of services and opportunities.
Greater Financial Success with Superior Merger and Acquisition Resources
The successful sale or acquisition of any business can be a huge undertaking for all involved. Expanding the resources and assets of a business through a more successful merger or a superior acquisition can be a significant accomplishment. For sellers, making the most out of a portfolio sale and ensuring that the best price is reach can be just as important. The services, resources and expanded opportunities that may be possible through doing business with the best partners and resources can make all the difference in such deals.
Ensuring that effective and professional resources able to be made use of when it comes to many merchant services sales is an essential element of any such dealings. Merchant acquirers who are left without access to the resources and professional options they need in order to ensure the most successful deal possible could be a a far greater disadvantage. Working without the services available through the Partner program could end up leaving those involved with any future merger or acquisition without the means to enjoy the superior results and profit they are most interested in.