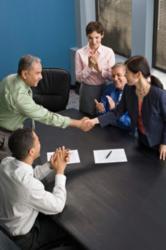 Merchant Data Systems offers 24 hour a day 7 day a week support that starts from the moment a client signs up with the company. Once businesses decide to work with MDS they become part of the family.
Columbia, SC (PRWEB) January 20, 2013
Anyone who lives and does business in South Carolina has the fortune of living relatively close to the headquarters one of the biggest names in merchant processing—Merchant Data Systems (MDS), founded in 1997. Specifically, the business has its head offices in Miami Beach, in the southernmost tip of the state. They have been providing products and services for other businesses that accept credit cards—such as card machines and the RoamPay swiper for mobile phones—and just recently MDS has announced its Mergers & Acquisitions Partner Program in a number of states.
Purpose of the program—how it works:
The Mergers & Acquisitions Partner Program is for business owners who wish to sell merchant portfolios while at the same time holding onto a certain degree of control of their businesses. The process by which the program operates is much simpler than that of the more "traditional" merger, in which the company that wants to buy a merchant portfolio must get the approval of a number of different banks and other identities before the deal is finally paid out—and must wait a few weeks before the merchant acquirer and its new partner has full access to the company capital.
Both partners can benefit greatly from the merger thus formed. They can expand to a higher level of wealth through the new capital obtained through merchant services sales and elsewhere, making the program the perfect choice for the business that is desperately in need of help. MDS has already set up its program in a number of states, and will continue to expand into others.
The list of other benefits is a long one and includes:
Salaries
Stocks, dividends and equity
Profitability and support
Partnerships and joint ventures
Enhanced product suites
Roll-up premiums
Competitive prices
Some of the benefits of selling merchant portfolios
There are numerous companies that purchase the merchant portfolios of other companies in order to gain more business for themselves. The portfolio is generally bought in a lump sum of cash and the purchase takes the form of either a merger or a buyout. Companies are also more likely to sell their ISO portfolios during times of economic hardship. In most cases, however, once the owner of the business has made the sale of his portfolio, control over the business activities ceases to be in his hands—whereas with MDS' new program, as indicated above, the owner not only retains control but can actually expand his business into areas he would not even have dreamed of! Adelard Gasana, Co-Founder of Karma Snack and partner with MDS mentions, "Merchant Data Systems offers 24 hour a day 7 day a week support that starts from the moment a client signs up with the company. Once businesses decide to work with MDS they become part of the family."
Some background information on MDS—what it does:
As stated above, MDS markets three types of machines that enable merchants to accept credit cards. Two of these are the card readers that companies conventionally use alongside their cash registers, while the third, called RoamPay, is designed to be plugged into a smartphone so that credit card transactions may be conducted through it. All major lines of credit cards—and also debit cards, which work just as well in the machines—are accepted, and that includes Visa, MasterCard, Discover, American Express and Diners Club International. MDS provides special services for companies of specific types, such as:
Internet and e-commerce businesses—encrypted processing, multiple software programs, and web design
Mail and telephone order companies—protection against fraud, address verification service, and installment billing programs
Restaurants— For restaurants and retail companies MDS has an efficient, time-saving system of accepting and processing checks as if they were credit cards.
Also provides cash advances to its clients in exchange for an agreed-on percentage of their credit card sales.
MDS' program for selling ISO portfolios and merchant portfolios has already proved greatly beneficial to many companies, and will do the same for many more in the years to come. Over their fifteen-year lifetime, they have demonstrated a capacity to change with the times so that they can always offer their services to those businesses that need them the most.
"The sky is the limit" when it comes to working with MDS.