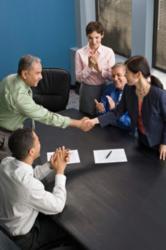 Merchant Data Systems is a leader in the merchant acquirer sector because they offer a program that gives business owners varying options for how the acquisition will be handled.
Pierre, SD (PRWEB) January 12, 2013
Merchant Data Systems (MDS), the world leader in merchant processing services, today announced the launch of the innovative new Mergers & Acquisitions Partner Program in South Dakota. The new program will offer a wide variety of services and benefits for South Dakota Independent Service Organizations (ISO). MDS has spent 15 years as a merchant acquirer and will utilize that experience to offer true partnerships with ISOs increasing profits for both ISO and MDS. The most immediate benefit being immediate cash purchases of merchant portfolios. All MDS merchant portfolio purchases are closed quickly eliminating any stress and the MDS residual buy-back program offers immediate cash flow to all ISOs to grow their business.
The benefits to partnering with MDS are numerous. MDS has tirelessly worked at putting together a Mergers & Acquisitions Partner Program set apart from all competitions. ISO owners no longer have to worry about negatives previously associated with mergers and acquisitions in the past. MDS has developed a program that is mutually beneficial allowing ISOs to maintain control of their business while still enjoying the stability, capital cash flow, and stability provided by MDS. Outlined here are some of the major benefits of partnering with MDS.
Immediate Funding
MDS has the capital to buy a merchant portfolio immediately. Any ISO that needs the funding instantly to sell merchant portfolio or sell ISO portfolio can receive payment immediately from MDS. The agents at MDS are highly trained to close sales quickly eliminating stress and ensuring the cash flow continues. MDS offers same day merchant accounts that are included with the ISO program products and services. The capital gained from a merchant or ISO portfolio acquisition can be put to use to expand business, build up portfolios, or settle debts.
The new partner program offers an attractive residual buy-back program for ISOs meaning complete control of cash flow in the business. This residual buy-back program allows ISOs to take cash off the table at their convenience according to specific business needs and circumstances.
True Partnership
The new Partner Program truly builds a partnership between MDS and the ISO. The merchant acquirer MDS offers back-office support and joint venture pricing so that the ISO can continue to focus on growing the portfolio and merchant services sales. A partnership with MDS instigates an operations integration in the MDS scales the business model thus resulting in lower operating expenses. Through the Merger & Acquisitions Partner Program both MDS and the ISO work together to enhance portfolio values resulting in higher profits across the board.
In traditional merchant portfolio acquisitions, ISOs must relinquish control. Traditional merchant portfolio acquisitions usually end up a bad deal for ISOs because they revenue is minimized, but there is still a large overhead for operation. In addition, ISOs are still responsible for capital gains taxes. With a MDS merchant acquisition in the new partner program, ISOs can stay in the game focusing on building their portfolio while MDS handles the back office and staff support, lowering overhead costs for the ISO. Adelard Gasana, Co-Founder of Karma Snack, mentions, "Merchant Data Systems is a leader in the merchant acquirer sector because they offer a program that gives business owners varying options for how the acquisition will be handled."
Back Office Support
With MDS as a partner, ISO can focus solely on new merchant processing and sales. MDS offers a wide variety of back office and customer service support that can be invaluable to an ISO, especially an independent ISO. These support services include

Salaries
Dividends
Office Space
Equity
Stock
Competitive Pricing
Infrastructure
Funding
Monetize
Joint Ventures
Enhanced Product Suite
Profitability
Partner
Roll-up Premiums
Banking Experience
Unlike some competitors, MDS has many years of banking experience. Additionally, MDS owns its own Banking Identification Number (BIN) allowing more control over the banking side of merchant portfolio acquisitions. Having a BIN number also allows for MDS to underwrite all its own merchants. The experience in banking is enhanced by the 24 hour, 7 days a week customer service support staff that MDS employees. All ISO partners in the new partner program will have access to the support staff thus enriching their own business.
The 24/7 customer support is not just for ISO owners directly. Customers and clients of ISO owners can access the 24/7 customer support as well. This frees up more time for the ISO owners because they no longer have to be on call for their client questions. A strong customer support system can be invaluable for business by keeping clients happy and loyal.
With all of the benefits outlined here, immediate funding, true partnership benefits, back office support, and qualified banking experience; joining MDS' new partner program can be a great business decision for ISO owners. Unlike in the past, a merchant acquisition no longer has to be a scary place. MDS has turned it into a true partnership where both parties can benefit in a solid environment backed by years of experience.