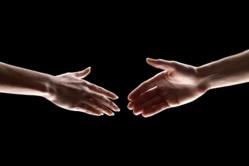 Partners are the way Merchant Data Systems sees themselves with others. This is not a service provider in the traditional sense, rather the company enjoys becoming true business partners with the clients they service.
Salt Lake City, UT (PRWEB) January 14, 2013
Utah will see the launch of a new Mergers & Acquisitions Partner Program. The Merchant Acquirer, Merchant Data Systems (MDS), is offering new services for Utah businesses. Certain portfolio acquisitions may be possible through the services provided by MDS. An ISO already working with MDS may find a program that immediately provides business cash that is needed.
Merchant Services sales may be an integral part of a venture or buyout plan. Cash that is needed to grow a business may be provided by a solution that includes a Sell Merchant Portfolio plan or a Buy A Merchant Portfolio program. Merchant Portfolios may be sold in order to help a merchant business with certain immediate cash flow matters. A merchant portfolio consists of merchant accounts that include business credit card processing transactions. A company may gain immediate cash flow with a plan that includes a Sell ISO Portfolio option.
Portfolios are often a source of business funding. A merchant portfolio may be presented for sale to a potential buyer. The buyer will want the performance information verified and the various accounts verified with the account credit status included. Merchant business funding may be gained as the portfolio is considered for funding. The internal rate of return will be analyzed for the particular accounts. The attrition and risk factors will need to be determined for the accounts that are to be sold to an investor.
Merchant business capital may be gained quickly will a sale of an ISO portfolio or a merchant portfolio. The capital may be used to continue a business expansion or for other cost purposes. Business owners are offered a lump sum of cash for the particular business accounts selected for purchase. The investors that purchase the accounts will gain the additional profits from the accounts that are sold. A significant number of these accounts that are sold may be in the form of a buyout or merger agreement.
MDS offers a unique mergers and acquisitions partner program for certain businesses that may need additional cash or additional business services. Other business services that may be offered include those for salaries and dividends, infrastructure and competitive pricing, and roll-up premiums. MDS offers a competitive re-seller program as well. Adelard Gasana, Co-Founder of Karma Snack, mentions, "Partners are the way Merchant Data Systems sees themselves with others. This is not a service provider in the traditional sense, rather the company enjoys becoming true business partners with the clients they service."
Services that are being offered include services in certain targeted industries. MDS has expanded capabilities for business payroll programs and payment processing. Point of sale equipment sales and leasing are offered. Merchant cash advances are available, and credit card and debit card processing are available as well. Equipment leasing and financing are available.
Virtual merchant services may be developed for an online business or point-of-sale business service. Electronic checks may be processed as well as mobile electronic transactions for off-site business processes.
E-commerce is available for online store processing. Online credit card and debit card processing is offered for online business store transactions. Credit card machines and terminals may be provided for businesses that need an onsite payment terminal. These onsite services are available with security features and back-up system programs.
MDS is able to underwrite many of its transactions for businesses and their portfolio sales. MDS has been in business for fifteen years and has been a successful enterprise from the beginning of its inception. The business has its own BIN and is able to underwrite its own merchants. A professional customer service staff is maintained for its customers, and this service is available for extended hours each work day.
Same day merchant account processing is available. The businesses that elect to integrate an account sale will have the option of receiving the company funding the same day as the accounts are processed. There are varying services that may allow for a same day processing of a business account. A business that has a previous account program with MDS may be in a position to gain a same day processing for a cash sum.
Businesses that are needing to sell certain accounts are able to do so with MDS and the various programs available. There are programs that sell certain business assets, and the cash funding from these accounts is sent directly to the company. A mergers and acquisitions plan is possible. This allows the business to sell certain of its assets and have the ability to continue with company expansion with the cash that has been gained from the sale.
Business owners are offered a lump sum of cash for their portfolio accounts. The investment companies that purchase these accounts will gain the particular profits from these accounts when they are eventually collected in full. Many companies may elect to take the option of a buyout. Other companies may find that the merger option is better suited for the company's financial goals. Certain risk factors and attrition possibilities may need to be taken.