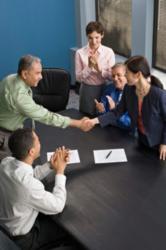 Olympia, WA (PRWEB) October 13, 2012
Merchant Data Systems (MDS) is bringing their Mergers & Acquisitions Partner program to Washington. Growing a business can be challenging. It requires vision, funding, technology, back office support, office space and solid infrastructure. MDS can provide businesses all this and more. They are an veteran merchant acquirer so they have a clear understanding of the process and can provide any kind of support businesses need.
MDS can help companies to buy a merchant portfolio, sell merchant portfolio or sell ISO portfolio, set up merchant accounts and explore new markets. That's just the beginning. They have the experience and resources to assist any business owner to realize any dream they have for their company. The business world is fraught with obstacles, but there are many opportunities as well. MDS is the perfect partner for joint ventures. Operational integration with MDS enables companies to scale their business model while lowering their operating expenses. They can help people quickly reach their goals.
Many people would like to focus on serving their customers, but they often become bogged down with the mundane back office tasks. Becoming a partner with MDS can get them back office support, help with joint venture pricing and allow them to focus on growing their portfolio. This enables business owners to handle the tasks they enjoy and excel at while MDS offers guidance and support in the areas where it's necessary. This can make doing business fun and a lot more profitable. Merchant services sales and merchant processing are a snap when there are the resources of MDS to lean on.
The goals of most companies are to provide quality service to a consistently growing customer base and to make a decent profit margin. MDS can help with both those goals. For 15 years they have been a merchant acquirer and have partnered with numerous companies. This has allowed them to gain a great deal of contacts in a number of industries and in a wide range of markets globally. This makes them the perfect partner for a company which is trying to establish itself and expand. The launch of their Mergers & Acquisitions Partner program in Washington represents a great opportunity for businesses of all sizes in the region.
One of the ways in which the partner program can help local businesses is by giving them a broad range of choices in terms of how closely aligned with MDS they want to be. MDS can simply buy their merchant portfolios and provide them with immediate cash if that's all the company needs. The local business owner can also choose to participate in one of MDS' residual buyout programs which are designed to be flexible enough to give the local business exactly the kind of support they desire including a joint venture if that is in their best interests. Whichever path they choose, MDS can handle the process quickly and with no hassles at all.
The partnership programs are available to any company. Whether the business is an ISO that already has a working relationship with MDS or has never heard of the company before, they are willing to sit down and talk about their specific needs and how they can help. The size, resources and global reach of MDS allows them to offer options companies would be hard-pressed to find anywhere else. Companies which decide to partner with MDS will have access to those resources. It's the best of both worlds. The freedom to pursue a unique vision and the access to unlimited support.
There many other benefits of partnering with MDS. They own their own BIN and have their own highly skilled customer care department. MDS handles its own merchant underwriting and can offer immediate access to near unlimited capital infusion. The MDS staff works with the local business to increase the value of their portfolio. They offer an opportunity for genuine business partnership. MDS has been partnering with companies for more than a decade and a half and has a successful track record when it comes to profitability. When companies partner with MDS everyone makes money.
Most companies can benefit from the services and the products MDS can provide through their ISO program. They are also often pleasantly surprised to know they can get same day merchant accounts, an enhanced product suite and help with infrastructure. Many companies also like the access to roll-up premiums and the boost the partnership program gives to their stock. It leads to greater profitability, larger dividends, more equity and the ability to monetize any portion of their portfolio they choose. Merchant Data Systems can also help businesses offer more competitive pricing, bigger and better salaries and participation in their competitive ISO re-seller programs.