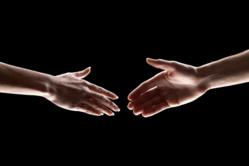 Merchant Data Systems knows that those looking to sell a merchant portfolio are in a difficult place. Unlike any other merchant sales services company, they aim to work directly with the client to make the transition as easy as possible.
Madison, WI (PRWEB) January 27, 2013
Merchant Data Systems is a BBB accredited business offering various credit card processing and support services to merchants all across the state of Wisconsin. MDS gives merchant businesses the options of equity capital, funding, or a solid partnership. MDS has been in the business of supporting and growing merchant portfolios for over fifteen years. According to BBB, MDS has no record of getting negative Government action from inception to date. This gives merchant businesses the much needed confidence to work with MDS. This is important in this industry where there are many fraudsters.
Merchant Data Systems is launching a new Mergers & Acquisitions Partner Program. This is a highly unique program. It is one of a kind and is tailored to suit the needs of the merchant. MDS is uniquely positioned to buy a Merchant Portfolio due to its access to ready cash. MDS has its own money and approval is instantaneous.
MDS is currently having two distinct programs. These are joint ventures and residential buy-backs. The joint venture leaves the merchant running the business as before while having MDS to take a funding and advisory role. With a residential buy back, MDS takes up a big part of running the business while the merchant remains on board in order to retain customer confidence and continuity. Merchant Services Sales are instantaneous because everything is in-house. These programs are different from anything else that is on the market.
In the new program being launched, these existing programs are customized to fit the requirements of selling ISO portfolios. MDS is versatile and takes care of ISOs who are already partners, and those who need some money for growth. Merchant Data Systems is a Merchant Acquirer who has money ready to pay for a merchant portfolio so that the merchant's business is not unduly interrupted. This is critical because it is the portfolio that makes the business valuable. The Mergers & Acquisitions Partner Program is what every ISO in Wisconsin is looking for. Unlike other merchant support services, this program from MDS seeks to complement what the merchant already has in terms of client base and goodwill. It is from this base that MDS works to build the portfolio while shielding the business from the usual pitfalls experienced in traditional mergers and takeovers.
There are so many advantages of partnering with MDS. The main one is that MDS has readily available capital. The partnership also allows the merchant to continue running the business while getting professional back office support. This support is accompanied by joint venture pricing. The merchant business benefits from an operational integration which helps it to lower its operational and overhead costs. The business gains from a 15 year profitable experience of MDS. Adelard Gasana, Co-Founder of Karma Snack and partner with MDS mentions, "Merchant Data Systems knows that those looking to sell a merchant portfolio are in a difficult place. Unlike any other merchant sales services company, they aim to work directly with the client to make the transition as easy as possible."
MDS has its own BIN and this enables it to perform its own underwriting. In this business this is an important advantage. It reduces the number of players who would have been required and this ensures that revenue raised by each party is substantial. MDS further has its own customer support service which operates around the clock. This helps to arrest any issues cropping up and this keeps customers happy and satisfied.
Merchant Processing is all done in one day. The importance of this cannot be overstated. This is because, in this industry, time is of the essence and the process needs to be seamless. Any delays could lead to customer disgruntlement and withdrawals. When any money required is raised within a day, it ensures that business is not interrupted.
The MDS ISO re-seller program is highly competitive. There are many re-seller programs on the market and they have rather unfriendly terms. This is not the same with the MDS program. It has such good terms that business runs smoothly and improves after the implementation of the program. The MDS program is different in that, it encourages a close partnership where the benefit to the ISO is long term. This is as opposed to the usual programs where the seller is given a lump sum amount for the business and let go. The partnership assures continued profitability and growth which would not have been possible before.