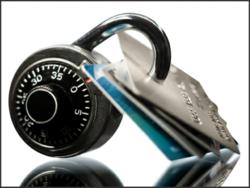 Merchant Data Systems prides itself on delivering outstanding merchant processing service with a commitment to innovation and excellence
San Diego, CA (PRWEB) May 12, 2011
- Announced at the Electronic Transactions Association (ETA) 2011 Annual Meeting & Expo -
As its PCI compliance contract was coming to an end in early 2011, Merchant Data Systems, a provider of merchant credit card processing services, reviewed several solutions in the marketplace for technology, technical support, customer service and industry participation and expertise. Upon completion of due diligence, Drew Freeman, president of Merchant Data Systems, extended its contract with ControlScan, the leading provider of PCI compliance solutions specifically designed for small- to mid-sized merchants.
"Merchant Data Systems prides itself on delivering outstanding merchant processing service with a commitment to innovation and excellence," said Freeman. "That is a standard to which we also hold our partners. ControlScan as a company as well as its PCI compliance solutions have met and continue to exceed our expectations."
Businesses looking to Merchant Data Systems for credit card merchant services will continue to utilize ControlScan's PCI 1-2-3 compliance solution, which is available online via a merchant portal called myControlScan.com. PCI 1-2-3 provides industry-leading tools and support to analyze, remediate and validate PCI compliance for small merchants at an affordable rate.
ControlScan also helps the full-service payment processing company monitor its merchants and track their progress through the PCI compliance process via the PCI Dashboard. This powerful, on-demand reporting system also provides access to individual merchants' states of compliance for more comprehensive analysis and can be easily exported for use within any risk management system.
"As the PCI Data Security Standard (DSS) continues to evolve and hackers become more and more ingenious and aggressive, it is vital that merchants and companies, such as Merchant Data Systems, understand, achieve and continually monitor PCI compliance," said Joan Herbig, chief executive officer, ControlScan. "We appreciate the high bar that Drew has set for his company and for ours as well. By providing an all around positive merchant experience, ControlScan will continue to keep Merchant Data Systems and the businesses it serves at the forefront of PCI compliance solutions."
About Merchant Data Systems
Merchant Data Systems was founded in 1997 on the principals of delivering outstanding service as well as a commitment to innovation and excellence with our merchant and sales partners. Merchant Data Systems is a full-service payment processing company offering a wide array of services to all business types, including Credit and Debit Card Processing, Card Processing, Check Products, EBT, Credit Card Processing Machines, Equipment Sales & Leasing, 24/7 Customer Service and Technical Help Desk, Cash Advances, Gift Card, Payroll and merchant-friendly PCI Compliance solutions. Merchant Data Systems can connect to virtually any merchant, anywhere, anytime as well as actively pursuing Acquisitions and Equity Partnerships through its M&A Partner Program. Merchant Data Systems also offers competitive ISO/MSP re-seller programs. Merchant Data Systems is located in Miami Beach, Fla. and can be found online at http://www.merchantdatasystems.com or by phone at 800.249.6377.
About ControlScan
Headquartered in Atlanta, ControlScan provides Payment Card Industry (PCI) compliance solutions that fit the specific needs of small- to medium-sized merchants (defined by Visa as "Level 4"). The company helps simplify PCI compliance and reduce risk for acquirers by achieving high PCI compliance rates for their merchants. As a market leader in PCI compliance, ControlScan offers its acquirer partners the unique benefits of an exclusive focus on servicing Level 4 merchants, programs that work based on the needs of each acquirer and a track record of success in achieving high PCI compliance rates. For more information about ControlScan and its solutions visit http://www.controlscan.com or call 1-800-825-3301.
###