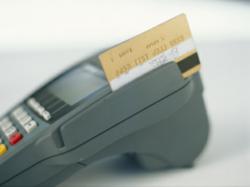 Juneau, Alaska (PRWEB) July 06, 2012
Merchant Data Systems (MDS) announces expanded capabilities for merchants in Alaska, with an innovative team up with search engine marketing agency, Karma Snack. By providing a complete line of merchant services, along with expanded SEO and eCommerce solutions, with Shopping Cart setup, Mobile SEO and commerce capabilities, and wireless credit card processing, world markets can be effectively reached from even remote locations.
Teamed with Karma Snack, the expanding Internet market can be fully utilized. By increasing merchant-site traffic and maximizing returns, an increased share in market percentage can substantially improve performance for Alaska merchants. MDS, then, is preparing merchants to leap towards the next generation of online commerce. Karma Snack notes that by 2014, mobile and online purchases will surpass retail purchases. Android and Apple smart phones presently account for 80% of online revenue. Fully utilizing all potential markets is one way of expanding business and keeping in step with competition.
Merchant Data Systems offers the most complete services in credit card processing companies, with state-of-the-art technology. A secure online merchant account, allowing acceptance of credit cards, both onsite, online, as well as through purchases from the rapidly growing mobile and smart-phone market increases the depth of Alaska merchants. A variety of options in credit card machines helps provide services perfectly suited for point of sale merchants.
Merchant accounts from MDS provides extremely competitive rates with 24/7 customer service. 24/7 customer service from both MDS and Karma Snack adds an extra level of security and support for Alaska merchants.
Alaska merchant services from MDS, including mobile credit card processing, provides a complete payment gateway, setting up businesses with a credit card merchant account that allows small and medium-sized businesses to effectively tap into markets previously reserved only for large corporations, and on a competitive level. The high level of professionalism afforded from MDS and Karma Snack, can help bring small and medium-sized business up to the next level.
Some of the major lines of service offered by MDS include:

Accept credit cards
POS Processing
Mail & Telephone
eCommerce
Virtual Shopping Cart
Mobile and Smartphone Credit Card sales
Credit and Debit Card sales through wireless communications at remote locations
Industries serviced by MDS include:
Retail
Restaurant
Commerce
Petroleum
Charity
Expanded services from MDS include:
Complete payment processing including credit and debit card processing, telephone / electronic check processing, mail and telephone order processing, an innovative ISO/MSP agent program, fraud protection, as well as merchant cash advances.
Merchant Data Systems also makes a complete payroll program available to participating merchants. Additionally, MDS provides POS Equipment sales and leasing, which includes equipment financing for all hardware components.
With MDS, the Alaska merchant will be able to accept Visa®, MasterCard®, AMEX, Discover, Diners Club, and JCB. MDS' robust gift card and loyalty program provide incentives to customers for a continued and lasting relationship with Alaska merchants. Alaska merchants will benefit from the MDS gift card program, which leads to increased sales, customer satisfaction, and professionalism.
MDS integrates POS-based, eCommerce, and mobile phone accounts, allowing seamless integration between various merchant markets. This provides real-time POS inventory management.
For merchants who work away from traditional locations, such as on job sites, at sporting events, fairs where cardholders are present, wireless processing of credit and debit cards allows the merchant to bring their business virtually anywhere where wireless communication functions. MDS provides secure wireless data transfer that is fully complaint with PCI regulations. For mobile and smart phone applications, MDS codes with HTML5, the industry standard.
MDS' Tier 2 program allows businesses who might be considered high-risk due to the nature of their business, or how their transactions are processed, to secure a merchant account with appropriate equipment.
With MDS teaming together with Karma Snack, a leading search engine marketing agency, online businesses receive increased internet traffic with increased conversion rates, providing more return for marketing efforts. Lead generation and increased online sales, as well as higher customer lifetime, result in long-term gains in business revenues. The ability to deliver extreme increases in internet traffic, can be of much advantage to those merchants who engage in online marketing.
Whether an Alaska merchant is large or small, streamlined merchant services makes a difference in the level of professionalism that is offered to customers, saving time and money in administrative costs, and allowing the merchant to successfully tap into the expanded market share offered through virtual shopping.