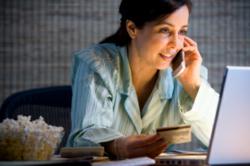 Phoenix, AZ (PRWEB) December 19, 2012
Packing up the family and heading off to one of the great Amusement Parks is an amazing way to spend the day. Most of the people that frequent these establishments are going to be using their credit cards for admission and tasty treats inside the park. The credit card machines will be operating non-stop, all day long at these busy venues, but accepting credit cards is what makes it easy for customers to pay.
Most companies that own Carnivals, Circuses or an Amusement Park want the ability to process credit card transactions. Because of the massive volume of transactions that are processed, they need to have the best processing rates possible. Merchant Data Systems is a leader in the credit card processing industry. They now offer affordable rates plus the support of any company in this type of business. They have a 24 hour customer service center that is open 365 days a year; there is never a reason to not have the help that a customer needs.
Fortune Tellers are another unique group that can benefit from Merchant Data Systems unique programs. When MDS teamed up with Karma Snack, the benefits to their customers increased. This allowed them to offer targeted industry help. So, with this venture, those who run a carnival or a circus can easily have the help they need. Adelard Gasana, Co-Founder of Karma Snack, mentions, "Merchant Data Systems has expanded recently and is currently working with other leaders in the industry to ensure they are offering their clients the most expansive services available today."
Part of being a part of these industries is taking the business on the road. Fortune tellers can work at a local flea market, their own establishment or at any community event. Regardless of where they tell someone's future, they can accept credit cards with the help of MDS. Mobile credit card processing turns any cellular phone with HTML-5 capabilities into mobile credit card terminals. All the business has to do is plug a small port into the cellular phone and swipe the card. MDS will withdrawal the funds from the customer and put it into the account of the holders of choice; nothing could be easier.
Merchant processing is MDS' specialty, but that is not all of what they do. Their goal is to make life easier for the business and to take some of the financial pressures off of them. The online merchant often does a great bit of sales and services through a website. The e-commerce system, when designed properly, will allow a company to take its revenues to the next level. From invoicing solutions to the online shopping cart, MDS is helping customers to have better websites to attract more customers and make the checkout process hassle free. While MDS gears their merchant services toward credit card transactions that is just the beginning of what they can do to their valued customers.
Payroll is something that most companies struggle with and that is why MDS offers payroll solutions. From the taxes to the deadly accuracy that is required when dealing with employees' money, payroll can be a hassle. MDS has teamed up with two payroll giants to help their merchants. Employees can be paid onetime and the deductions can be to the penny according to federal standards. Why mess with payroll when an outside party can take care of this and the taxes much easier?
POS integration is changing the way businesses can conduct their transactions. By linking all the systems together, it becomes easy to pull reports, conduct financial analysis even see when the revenues are down and time to cut labor for the day. MDS offers financing that will help anyone to be able to have the equipment they need to run their business properly. Whether purchasing or leaving, MDS has an option that will fit any company.
Since 1997, MDS has been helping clients to rise to their full potential and exceed their project revenues with credit card processing. Whether it is mobile payments or electronic check processing, they provide a large scope of the things needed to succeed in today's business world. Running a company is difficult to say the least, but having a company like Merchant Data Systems leading the way is helpful to make any business successful.