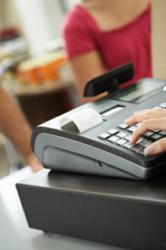 Little Rock, Arkansas (PRWEB) July 13, 2012
Merchant Data Systems (MDS) and Karma Snack, a Miami SEO agency, have teamed up to help Arkansas merchants with increasing their sales. MDS provides quality extensive payment processing services to companies and are constantly expanding. The team up with Karma Snack allows for merchants and resellers to increase sales and bring in more customers.
Merchant Data Systems has an excellent track record of providing innovation and outstanding service in both customer service and payment processing products. The addition of Karma Snack is going to improve sales for e-commerce and traditional businesses. Business will have access to a variety of services from merchant processing to search engine optimization (SEO). The team up also gives merchants the ability to generate leads for sales associates along with MDS' wide variety of financial products. The financial products include PCI-DSS solutions, equipment financing, payroll services, Gift & Loyalty programs, merchant cash advances, and working capital.
The new Arkansas merchant services will bring in a rush of new customers and help businesses to thrive. Businesses need a payment gateway whether they are running an online or brick and mortar business. MDS understands that accepting credit cards and having a credit card merchant account are an important part of running a business. The payment gateway allows businesses to accept credit cards and payments from anywhere in the world.
E-commerce shopping cart setup and mobile SEO are the new services available to merchants because of the team between Karma Snack and MDS. This allows Merchant Data Systems to use digital marketing capabilities and a step towards the future of online technology. Karma Snack is known for creating profitable and efficient online stores for brick and mortar businesses. A person or company that provides a service or product should be marketing on the Internet. Businesses are often too busy to focus on making a web presence. A marketing agency like Karma Snack can make the transition smooth and efficient.
To get started, businesses need to sign up for a merchant account and payment gateway. Marketing professionals suggest that more people will be using the Internet on mobile devices instead of surfing the web on a computer by 2014. Businesses may benefit from creating a mobile website design, which opens a variety of options in digital marketing. Smartphones and tablets are major forms of communication and allows for using services while on the go. Mobile SEO is in demand and business can enjoy the benefits of the digital marketing era.
Karma Snack uses CSS3 and HTML5 to create the mobile websites. HTML5 is a common mobile platform from in Android phones. It allows for playing videos without having to download any software. These innovative techniques make a website user friendly and unique. Businesses will have help with digital marketing, building a mobile website and making iPhone apps.
MDS provide customers with payment processing systems unique to their needs. Mobile credit card processing allows merchants to process credit cards through virtual terminals on mobile phones or computers. The feature does not need additional hardware to make the transaction. Credit card processing companies like MDS can help Arkansas merchants with getting an online merchant account and credit card machines. Taking advantage of the services is going to attract more customers and make more sales.
The different services include merchant cash advance, charity processing, POS equipment sales and leasing, payment processing, credit card and debit card processing, payroll program, equipment financing, gift card and loyalty programs, virtual merchant, electronic processing, and MSP Agent/Innovative ISO Program. Merchants should take advantage of shopping carts with mobile capabilities and POS integration due to the fact that online and mobile purchases will eventually surpass retail purchases by 2014. HTML5 is the standard for smartphones and electronic devices.
Businesses with online stores POS integration and E-Commerce shopping cart systems will be prepared for the future of technology. Merchant Data System is on pace and continue to develop innovated products. The next generation of payment processing technology is real-time POS inventory management system, virtual merchants, and electronic checks. Merchant Data System has technologies like secure and complaint with PCI regulations that allows merchants to accept credit cards using smart phones and wireless terminals. Wireless processing is beneficial to merchants who work in non-traditional locations like fairs, non-brick and mortar locations, sporting events, and job sites. Merchants have the option of making credit card transactions over wireless networks.