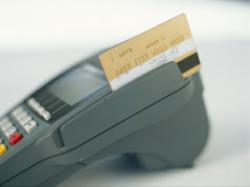 Dover, DE (PRWEB) September 04, 2012
Merchant Data Systems, or MDS, has begun offering an ever expanding range of services that can ensure automotive parts and accessories stores are able to make use of next generation online payment and shopping services, invoicing solutions and mobile payment options. Retailers who limit themselves to just a simple web page and online shopping cart in their efforts to take advantage of online retail opportunities may be missing out on the new world of business opportunities that e-commerce has to offer. Making use of more flexible payment options such as credit card processing via a mobile device, expanded administrative support and invoicing solutions as well as all the benefits found through greater POS integration of mobile and online retail opportunities has never been easier to do.
The limitations of offering only a conventional credit card terminal to a customer base are becoming more and more severe each day. With the growing popularity of mobile devices such as smartphones, tablets and similar devices, online retail is on track to overtake conventional shopping revenue within just a few short years. Missing the opportunity to incorporate everything from automated payroll solutions to an ever expanding range of online merchant services can spell disaster for any retail business that specializes in automotive parts and components.
MDS Offers Advantages for New Businesses
New businesses and future owners of automotive parts and supplies stores are in a position to benefit from everything from a merchant cash advance, to new and expanded ways to accept credit cards. Leapfrogging older technologies can be an opportunity to enjoy the greater value and expanded flexibility of next generation payment, retail and administrative solutions. Building a customer base can be an easier task thanks to an expanded range of services and conveniences to offer.
Merchant processing services that reduce the effort and secondary workload of any administrative process related to sales and invoicing can give business owners the means to make more effective use of a limited staff or volume of employees. Streamlining any business model can give you access to a number of administrative, invoicing or payroll solutions, allowing start ups and new businesses the chance to make the most out of their initial investment and resources. Choosing to work with a superior e-commerce service provider can be to the greater advantage of any business owner.
Customers Benefit with More Flexible Payment Options
Reliance on credit card machines and credit card terminals to process payment can be a limitation that today's customers may not be willing to put up with. Credit card processing services that make use of mobile devices offers a greater degree of flexibility to customers who are interested in a better way to access and manage their finances when making a purchase. The opportunity to make use of more extensive POS integration of the more flexible payment and and invoicing solutions found with next generation e-commerce solutions and services can make a key difference for any automotive parts and accessories stores that do not want to be left behind.
Keeping pace with new technologies and changing time can be difficult for businesses that lack access to the services and solutions able to make a difference in today's competitive marketplace. Merchant Data Systems can offer mobile payment options that can afford a more convenient and successful shopping experience for customers to take advantage of. Customer satisfaction, and the means to offer a more enjoyable and successful shopping experiences to those in need of automotive tools, parts or components are important concerns for any business owner to consider.
Superior Merchant Services
Making use of the full range of merchant services that are available to expand upon a more conventional POS process can offer a number of benefits. More flexible ways to accept credit cards, less administrative effort needed to keep track of invoicing and payroll solutions and the means to enjoy a more streamlined business model can make a big difference in any sale. Business owners who are eager to make use of expanded services that can offer additional convenience for valued customers, as well as superior integration of online and conventional retail efforts that can translate into greater profits, would do well to make use of the best choice in service provider.