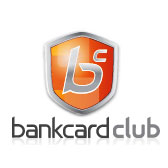 City of Industry, CA (Vocus/PRWEB) February 08, 2011
bankcard club has launched their new e-commerce web site, http://www.bankcardclub.com, to provide merchants with instant access to its merchant services and credit card machines. bankcard club offers merchant accounts for all types of businesses including: restaurants, retail stores, hotels, car rental companies, wireless and mobile businesses, e-commerce web sites, supermarkets, and mail order / telephone order businesses. This new web site makes it easier for businesses to research bankcard club's low rates and compare them with competing merchant service providers.
bankcard club strives to reduce merchant costs for their credit card processing needs. In addition, bankcard club offers credit card terminals and supplies at the lowest prices available in the credit card processing industry. Rates start at 1.45% for credit card and debit card processing. For e-commerce web site processing, rates start at 1.96%.
bankcard club has earned top Elavon MSP awards for the past 10 years including, Top FDD Producer, Top FDD Volume and Top FDD Portfolio Volume. These awards reflect the company's commitment to exceptional service and company stability.
Reputable merchant service providers are founded on trust and commitment to their merchants. bankcard club is committed to building that trust with their merchants while also working towards lowering processing rates for merchants.
The web site features the fast application process that bankcard club continues to offer. Just like new merchants can get applications approved in less than 24 hours, bankcardclub.com makes it easy to get your business accepting credit cards and debit cards.
About bankcard club:
bankcard club (all lower case) is a registered merchant service provider/independent sales organization of Elavon, Inc. Backed by over 14 years of experience, bankcard club offers competitive pricing on merchant accounts and credit card processing for all types of businesses. Learn more about merchant services at http://www.bankcardclub.com.
# # #