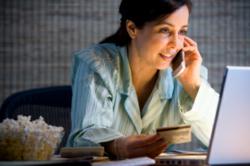 Miami Beach, FL (PRWEB) July 24, 2012
Bicycling is the second most popular outdoor sport in the United States, surprisingly, and some 47% of Americans wish for better biking facilities and shops in their area. Well, Merchant Data Systems has their hands on that problem and are providing merchant services now that are directly targeted at this growing industry.
Merchant Data Systems, a merchant processing company, has been in the business of providing merchant services for years. The company has long been at the edge of technology and has helped countless companies institute systems and policies that have streamlined business and taken a small business into a flourishing one quickly.
Today, Merchant Data Systems is expanding yet again to better meet the needs of bicycle shops around the country. Through a team up with Karma Snacks (Miami SEO Agency) the two companies are ready to provide bike shops around the nation with services that meet their ever expanding needs.
Many businesses, bicycle shops included, have wondered how to draw more customers in. The simple answer is to accept credit payments from customers. Yes, it seems like a small thing, but it opens up a world of possibility and an entirely new customer base. Simply put, credit card processing is one of the reasons people choose or choose not to shop in a store. The current generations of shoppers have grown up with the internet and with credit cards. They use them on a daily basis and believe they are safer than carrying cash around. Most shoppers in the 18-40 ages demographic believe in using plastic for everyday purchases. That means that businesses that do not accept credit cards are at a disadvantage from the start. MDS has offered this service for years, but with the help of Karma Snack the service will be even better.
As if that was not enough, there are a host of great benefits that merchants get if they choose to partake in credit card processing through MDS. The merchant services available range from payroll solutions, to POS integration to merchant cash advances and a whole host of other merchant processing services. Each of these services offers great benefits to any small business.
First off, credit card processing is a simple process. The merchant applies to accept credit cards and buys or leases credit card machines and credit card terminals. The equipment is what is used to communicate with a bank and either decline or accept the purchase. The bank charges a fee for each transaction made at the store.
When adding credit cards to payment methods a merchant can choose to use a POS integration service. POS, or Point-of-sale, is a system that allows for ease organization of all items sold in the store. This helps immensely with keeping records straight and analyzing what is selling the best and worst. It can also be used as an efficient way to make invoicing easier.
Merchants who choose to process card payments can also add payroll solutions and invoicing solutions to their service package when teaming with Merchant Data Systems. These solutions take the paperwork off site and clear up staff so that they can deal more effectively with customers and more important aspects of the business. Merchant cash advances can also be worked into service packs through the professionals at Merchant Data Systems.
Bicycle shops are also offered eCommerce options when they sign on to accept card payments. Karma snack has been a leader in the world of eCommerce for years and through their team up with MDS online shopping carts, mobile payments, and eCommerce sites for MDS customers will only get better. By building a website and creating an online shopping cart a small, niche business can reach a much larger audience. By creating a mobile payment system, they can give their customers an even better option for payment. Overall the entire process can open up a new revenue stream. It is already known that online shopping is increasing at an impressive rate. Online sales are up some 15% in the last year and accounts for billions of dollars in revenue within the sales factor. The reasons for this are numerous. First, the convenience of online shopping appeals to busy professionals and the current generation is more at home with the internet than any generation before.
Overall, using merchant processing services is a no-brainer. It is important for small businesses to access the plethora of services available to merchants who accept credit cards. More than anything, it is important for a merchant to service their customers and the customers believe that credit cards are the way to pay for goods and services. Picking MDS is also a no-brainer especially since their service packs are constantly expanding.