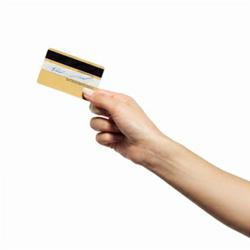 Merchant Data Systems offers 24 hour a day 7 day a week support that starts from the moment a client signs up with the company. Once businesses decide to work with MDS they become part of the family.
Portland, OR (PRWEB) April 17, 2013
Book stores are flooded daily by students, aspiring authors, researchers, fiction novel fans, and other people who just can't get enough of their favorite books. Sadly, some book stores are still living in the medieval age where credit cards and online payments are nowhere to be found. Capitalizing on such heavy influx of customers is something every book owner should be contemplating on. For these people, Merchant Data Systems is the partner they need. Now offering new and expanding merchant services, Merchant Data Systems will help book stores set up credit card terminals in the fastest and most secure way possible.
Merchant Data Systems (MDS) was established in 1997 with the principles of offering excellent service as well as devotion towards innovation for both their merchant clients and sales affiliates. They offer a wide range of merchant processing services perfectly suited for all business kinds including debit and credit card processing, check assurance, electronic account settlement, POS integration, and equipment leasing, all reinforced with world-class technical support service and generous loyalty programs that are easy to qualify for.
For a book store owner, access to this dynamic range of tools can propel the business to extreme heights. Some clients, however, think of the service as an unnecessary cost they can ignore. Below are only a few of the benefits of using MDS' services.
The ability to accept credit cards is an underrated privilege most firms guiltily commit. Nowadays, more than half of the consumer population carries one or more types of credit card in their wallets every time they are ready to make a purchase. Without credit card machines that recognize this form of payment, a book store can lose a significant percent of their sales and profits.
Convenience is another advantage to working with MDS. Being a full service company, MDS will carry out everything the client needs, from setting up a credit card terminal to adding a shopping cart for their business website. They can minimize the time and labor expended on these things and instead focus on core operations for their business or company.
MDS is also a secure merchant processing provider. Through their solidified relationship with some of the biggest FDIC insured finance firms and credit unions in America, MDS is able to offer the most technologically advanced and secure payment solutions available today.
Another key strength of MDS is their competitive merchant prices. The company creates a plan for each client to meet demands and guarantee complete and utter satisfaction. All payments arrive on time and are processed with military grade security. Clients will never have sleepless nights with MDS as their partner.
Last but not least, MDS employs a 24/7 tech support service that gives merchants and sales partners access to professional help for any problems or inquiries regarding the services offered by the company.
Turning the page from benefits to services offered, what can clients expect from working with MDS? Aside from credit card processing, MDS is also a good partner for e-commerce merchants and sales affiliates planning to take their inventory from brick-and-mortar shelves to virtual aisles.
Online merchants will gain the flexibility of having different third party software solutions that can be easily integrated into their website. Any special software needs can be requested via MDS' 24/7 support. Drew Freeman, President at Merchant Data Systems, mentions, "Merchant Data Systems offers 24 hour a day 7 day a week support that starts from the moment a client signs up with the company. Once businesses decide to work with MDS they become part of the family."
MDS also offers smart and secure mobile payment processing through their strong partnership with ROAMpay. Merchants can access a virtual interface either from their computer or mobile phone. The software is compatible with hundreds of mobile phones and not just Apple products. It also works across all primary phone carriers.
ROAMpay complies with the highest possible standards in terms of payment security. Being PCI compliant, consumers need not doubt the transactions processed through ROAMpay and MDS. In a world where many consumers use their phones to browse and make purchases, mobile credit card processing services from MDS can help maximize sales and potential income. There is also no extra hardware required when they opt for MDS' mobile processing service. Clients use their existing mobile phone and calling contract. If they don't have a phone plan, clients can just pay as they go for data usage. Each transaction will cost them measly pennies.
For book store owners who have difficulty maintaining a stable cash flow or is in need of capital to expand, merchant cash advance from MDS will help the business keep afloat. Interest rates are competitively low so clients won't have to worry about accumulating debt over a period of time.
Other services from Merchant Data Systems include payroll solutions and invoicing solutions. The company's trained and qualified team will help book store owners with their accounting duties to make sure all due paperwork is straightened out before the week is over. This way, they will have more time and energy focused on what their business needs to excel to the next level.