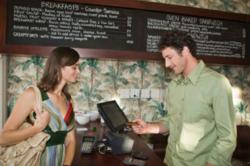 Sacramento, California (PRWEB) July 07, 2012
Merchant Data Systems (MDS) has given the best products and services when it comes to financial management. Merchant Data Systems and Karma Snack have teamed together to create the best wholesale merchant processing, especially for California merchant services. MDS will make sure the traditional businesses and e-commerce businesses will have the best products possible to enhance their businesses. Every merchant account will be provided with the best service possible as a result of Merchant Data Systems and Karma Snack joining forces. Many Financial services will be available to many merchants. The services will include a diverse package of working capital, merchant cash advances, and some Loyalty and Gift programs for offering Merchant Data Systems their business. Everyone who has a credit card merchant account will be very pleased.
Since 1997, Merchant Data Systems has been known to offer the high quality services. Eric Rosado the CEO of Karma Snack believes that the new teaming of businesses will provide outstanding services to the companies that are currently doing business with Karma Snack as well as Merchant Data Systems. Merchant Data Systems and Karma Snack make themselves available to clients 24 hours a day, seven days a week. Now the two companies can create new and improved sales for their clients. Spero Lyons, COO of Merchant Data Systems, is very optimistic about Karma Snack's marketing ability and proven success to grow merchant's sale. Karma Snack and Merchant Data Systems will complement each other very well. The mobile credit card processing system has been very helpful to many of Merchant Data Systems' clients. The ability to always accept credit cards has helped the business tremendously.
It is clear to see that two companies were destined to be join forces. When Merchant Data Systems began, their business was centered on the nucleus of providing excellent customer service. Merchant Data Systems operates in full-service while providing payment processing to a multitude of companies. The company specializes in debit card and credit card processing. They even finance equipment to their clients; the company is like a one stop shop when it comes to payment processing. They also offer online merchant accounts. It is so spectacular that Merchant Data Systems even provides the credit card machines that utilize their services. The company also offers around the clock support for all of their products. Many credit card processing companies are not able to say that they offer the same support as Merchant Data Systems.
Karma Snack is extremely focused and they also are very driven by their results. Much like Merchant Data Systems, Karma Snack issues their profound services around the clock, in order to make sure that their clients are happy with their product. They even do advertising for gaming, as well as mobile solutions. They even have noteworthy Miami SEO. Their clients are just overjoyed to all the traffic that is driven to their websites. Karma Snack's return on their clients' investments are nothing to snicker about, they are serious about giving their clients what they require. Karma Snack gives a lead that always leads to online sales. The customers that started with Karma Snack end up staying with Karma Snack. The company has excelled in client retention. However, they are much more than a company that deals with internet marketing services. Karma Snack is also known for communicating on a corporate level. They design websites; they help with branding, as well as performing written press releases, producing copyrighting text, and the manifesting of the printed materials. Karma Snack is recognized for the substantial relationships that they build with all of the clients with whom they do business.
Karma Snack's experience with media relations and brand naming will take Merchant Data Systems to a completely new level. More businesses will hear about Merchant Data Systems, and in turn will be able to participate in the excellent service that the company offers.