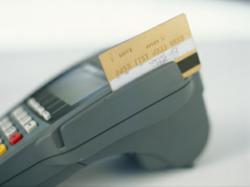 Miami Beach, FL (PRWEB) July 27, 2012
We are living in an age where merchants live and die by their credit card transactions. There are few merchants left in the world who can choose to not accept cards and those merchants are getting fewer and fewer by the second. Candy stores have long been on the list of merchants who could afford to forgo credit cards, but that is quickly coming to an end. Fortunate for them, Merchant Data Systems has expanded their capabilities to provide new top quality merchant services for candy stores.
As of 2011 there were 609 million credit cards being used by U.S. customers and 97% of the population reported that they used a credit card within the last year. Almost 50% of all college students currently have credit cards that they use for daily purchases.
All of these statistics suggest that merchants must, in order to survive, accept card payments from their consumers. Many, if not most, business now accept cards and thus it would stand to reason that consumers are more likely to shop at stores that accept multiple forms of payment. Simply put, statistics don't lie. Thankfully, the ability to deal with multiple payment options is not particularly difficult to achieve for merchants.
In order to accept credit cards, a merchant requires a few pieces of equipment and some financial approval. The merchant must apply to accept each type of card. MasterCard and Visa generally have a single application process and account for most credit card transactions completed across the United States. American Express, Diners Club, and Discover each have separate applications. Credit card machines and credit card terminals are then installed at the registers in order to accept card payments. It actually is a relatively simple procedure. It can be made even easier by using a merchant services company who will streamline the entire process. Merchant Data Systems, for example, is one such company that offers merchant processing services.
While more profit and customer base expansion are two reasons to consider credit card processing, there are a host of other benefits offered to merchants who choose to accept cards payments. Payroll solutions and invoicing solutions can easily be offered through a merchant services company like Merchant Data Systems for those who sign on for credit card processing. Off-site payroll and invoicing solutions free up much needed time and manpower to deal with more important business matters.
By dealing with credit card processing, a candy store also opens up the possibility of POS integration. POS, or point of sale, can make many business practices easier. First and foremost it, allows the managers and owners of the store easy access to a tally of products sold. It can also help to determine what is most popular and what products are being wasted. The reports offered by a POS system are a serious key to success for small business like a candy store. Keeping track of products and what is being sold quickly cuts down on wasted products and lost profits. It also makes the ordering of new products almost foolproof.
Sometimes, small businesses need extra cash to expand. One of the greatest benefits of credit card acceptance is merchant cash advances. Merchant cash advances are a type of loan offered by banks to merchants who accept card transactions. The bank lends the merchant a specified amount of money under the stipulation that they can remove a percentage of each card transaction until the loan is paid with interest. The money can be used to expand, buy supplies, or upgrade technology. It is a great way to quickly afford store improvements.
Merchant cash advances can even be used to finance eCommerce expansions; which brings us to the next point. eCommerce is accounting for more sales each and every year. People simply enjoy shopping online and accessing mobile payment options. Candy shops can create an entirely new type of business by expanding into online shopping carts and storefronts. People are on the go and they like being able to order their goods. This is not possible without credit card capabilities. Case in point, credit card acceptance opens up all sorts of new business opportunities.
Merchants live and die by what their customers want. In the past cash ruled the roost and many people did not believe in using credit cards for anything but major purchases. Today, things have changed and more people are accessing lines of credit for everyday purchases. More food bills, restaurant tabs, and snack goods are being put on credit cards than ever before. Merchants, in many ways, have an obligation to themselves and their customers to find a merchant solution that allows them to accept many forms of payments. Thankfully the process of integrating such systems is easy and it can truly help streamline all business practices.