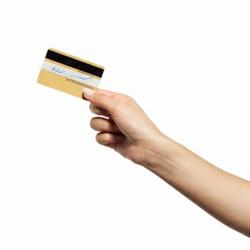 Credit card processing is growing more important by the day. Merchant Data Systems is aware of this fact and has worked tirelessly to provide businesses with everything they need to succeed on that front.
Charlotte, NC (PRWEB) April 09, 2013
When most individuals look at the revenue opportunities that exist with car & truck dealers, a great deal of focus is placed on the selling of vehicles. While this does represent one element of revenue, greater profit opportunities are present in maintaining these vehicles as well as selling parts. For the dealership manager who understands the importance of all of these elements of the business, one unique opportunity that has recently presented itself is found with the expansion of Merchant Data Systems into this marketplace. Car & truck dealers now have access to a tremendous number of high-quality merchant processing tools from Merchant Data Systems that allow them to accept credit cards from any of their departments. These solutions can help to streamline results and will significantly impact the success of any dealership business.
Impacting Sales
When it comes to establishing long-term success for car & truck dealers, the opportunities that exist with vehicle sales represents a foundation for long-term growth. Unless a business is able to sell vehicles continuously, it will not have the opportunity to take advantage of other revenue resources such as parts, vehicle repair, and regular maintenance requests. With this in mind, a dealer can benefit from the opportunities that exist with credit card processing offered from the MDS expansion into this market. Drew Freeman, President at Merchant Data Systems, mentions, "Credit card processing is growing more important by the day. Merchant Data Systems is aware of this fact and has worked tirelessly to provide businesses with everything they need to succeed on that front."
With the utilization of credit card terminals, transactions can easily be managed the business runs credit checks, approves payment, and take all the steps necessary to ensure the individual purchasing this vehicle has the ability to do so. With quality merchant services, a dealership will be able to access opportunities that will help in expediting all payment requirements, in addition to accessing opportunity such as merchant cash advance. The speedy services and accuracy in transaction processing managed by MDS can help a dealership by impacting its ability to sell vehicles.
Improving Service and Repairs
While the sale of vehicles is very important for laying a foundation for a business to be built upon, another important element influencing car & truck dealers is found with the services and repair department. When looking at the long-term growth for a dealership, the utilization of this department is crucial in order to encourage repeat business as well as maintaining the operating condition of any vehicles that have been sold. By providing quality credit card processing solutions, a business will be able to improve this department as transactions are easily managed and customers leave satisfied. The use of resources like credit card machines help to simplify check out so customers are able to get in and out without hassle.
Mobile Parts & Leasing
Another growing department that has been introduced to many dealerships is found with the utilization of a parts & leasing department. While it is always beneficial to bring in clients to have any maintenance or repairs completed at the dealership, the reality is not every customer chooses to this. With this in mind, another opportunity for profits to be made exists with selling parts to other shops. This is easily accomplished when a business takes advantage of the mobile payment solutions offered by MDS.
Other businesses can contact the dealership online or over the phone in order to get the necessary parts they will require. As an online merchant, a dealer will be able to process payments as well as utilize invoicing solutions to help manage all parts requests. When orders are taken over the phone, the dealership associates can easily fulfill any order and utilize mobile credit card processing solutions so that payment can be managed on site. This is highly beneficial to any business seeking to embrace e-commerce or mobile solutions for expanding business success.
In-House Efficiency
The final way dealerships are being impacted by the opportunities that exist with the Merchant Data Systems expansion can be discovered from improving in-house efficiency. While managing the sale of vehicles, maintenance, and parts is important, revenue goals can also be improved by increasing the efficiency of in-house accounts management. The utilization of invoicing solutions helps to properly maintain inventory as well as identify selling opportunities in the future.
Payroll solutions offer business the ability to effectively manage the payment of all associates so that paychecks are accurate and tax withholding is appropriately monitored. Internet resources such as an online shopping cart can help to streamline Internet transactions so that the company can fill any order as well is appropriately manage the physical business aspects of this marketplace.
Dealerships have to rely on a variety of different resources in order to maintain short-term and long-term growth. For the owners of businesses that are struggling or owners seeking new opportunities to expand success, the introduction of Merchant Data Systems' new services into the dealership marketplace has proven highly beneficial. Through high-quality POS integration, a business can be impacted as physical selling is improved, regular maintenance is increased, and mobile resources are maximized.