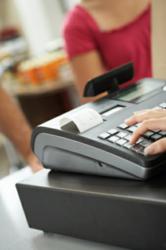 Merchant Data Systems knows how hard it is for businesses to start from the bottom and work up. The company is happy to offer equipment leasing options to help small businesses get up and running
San Jose, CA (PRWEB) December 25, 2012
Merchant Data Systems (MDS) and Karma Snack recently teamed up to provide merchant solutions for the child care services industry. Day care centers are providing care for children and need a way to efficiently process payments for their clients. They also want to process payments in a quick manner and have the ability to take different payment methods. MDS are planning to expand and want to provide merchant services to different industries. Teaming up with Karma Snack has allowed MDS to expand their online services and capabilities.
Day care centers and child care facilities can run more efficiently from the services and benefits provided by MDS. Example services and benefits are credit card processing,mobile credit card processing, online merchant, credit card terminals, merchant cash advance, credit card machines, accept credit cards, merchant processing, payroll solutions, mobile payment, shopping cart, invoicing solutions, POS Integration and e-commerce. There are not any stipulations on the amount of years a business has been providing services. A business that has been open for only 30 days can take advantage of these services.
Many business owners who want to start a day care center can benefit from start-up capital or may need extra funds to expand their business. MDS provides commercial lending and loans to clients. The loan can be used for improving the business in a variety of ways, such as buying supplies or equipment. Merchants having access to loans are beneficial because it can be hard to raise start-up capital.
Payroll is another concern for entrepreneurs in the day care industry. A team of people work in a preschool and the owner needs an efficient system to make on time payments. MDS is one of the largest payroll giants and provide payroll services to merchants. Merchants have access to simple IRA plans, health insurance, disability and life insurance when processing payroll. The system also allows for confidentiality when processing employment data.
Payment processing is essential for running a business and makes processing payments easier. It consists of accepting credit cards, check services, mail and telephone orders, electronic benefit transfers (EBT) cards and debit cards. MDS provide businesses with the capabilities to accept different payment methods. It is important to allow customers to pay with more than one standard method of payment. Businesses can lose customers for not accepting credit cards or checks.
POS Equipment Sales and Leasing are necessary for setting up payment system. Adelard Gasana, Co-Founder of Karma Snack, mentions, "Merchant Data Systems knows how hard it is for businesses to start from the bottom and work up. The company is happy to offer equipment leasing options to help small businesses get up and running." MDS has the ability to program any system to take credit cards and other forms of payments. Merchants can communicate with the system in a variety of ways, such as equipment warranty programs, merchant software solutions, merchant communication solutions, high quality mobile solutions, Point of Sale Solutions (POS), terminal merchant club, online merchant payment gateways and online merchant terminals. Day care business owners are happy to know that MDS provide state of the art processing equipment for credit card transactions. They will have the ability to take credit cards through websites, inside of the business and over the phone.
Child care businesses are concerned about processing payments through the Internet. MDS offers high quality Internet Payment Gateways for processing payments using the web. Businesses can choose from virtual terminals or PCI-compliant Gateways, which ensures processing of e-commerce payments with safety and caution.
Technology is always changing and MDS is a company that is on pace to accommodate the changes. Mobile payment acceptance with smartphones is a convenient way for business owners to make transactions while traveling or on the go. The payments are processed over wireless networks and can be done in nontraditional locations. This service can also accommodate different types of smartphones and uses HTML5 software with the phones.
Payment processing is changing from the standard credit card terminals. Companies like Merchant Data Systems are providing more convenient and innovated ways to process payments, such as real-time POS inventory management system, virtual merchants and electronic checks. Businesses have to prepare for new trends in technology. They can gain access by taking advantage of the technologies offered by MDS. Merchants have the ability to take credit cards wirelessly over wireless terminals. These transactions can also be carried out over smartphones. The most important factor is carrying out the transactions over a safe network while protecting customer's information.
Preschool providers are missing out on a lot of opportunities by not taking advantage of these services. Most people want to run a successful business with ease and efficiency. Payroll systems and payment processing are part of running a successful company. Other benefits consist of merchant cash advance, equipment leasing and financing, credit card and debit processing, mobile processing, virtual merchant, online store processing, electronic check processing and credit card machines. Merchant Data Systems and Karma Snack coming together continue to elevate the type of payment solutions available to merchants.