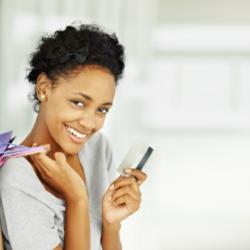 Mobile processing is the latest movement in payment options. Merchant Data Systems is right on top of the trend with partner programs and service packages to meet the needs of business owners both large and small.
Fort Lauderdale, FL (PRWEB) April 23, 2013
Hundreds of customers come passing through the doors of cosmetic stores everyday. Some buy items with cash while others buy it with plastic cards. Nowadays, consumers prefer using credit cards because of the flexibility, convenience, and rewards they offer. From the cosmetic store's standpoint, these benefits are yet to be realized. A cosmetic store owner must be able to accept credit cards otherwise he/she stands to lose a significant amount of sales and profit. For store owners facing this dilemma, Merchant Data Systems is the right professional to call with their new and expanding merchant services.
Merchant Data Systems is a leading merchant processing service provider in the U.S. The company was established in 1997 and from then on, they've been delivering award-winning services through customer-oriented principles and an unwavering commitment towards innovation in which both their merchant clients and sales affiliates benefit from. They cater to all kinds and sizes of businesses, from cosmetic stores to five-star restaurants to e-commerce firms and everything in between.
Merchant services offered by MDS include debit and credit card processing, electronic account settlement, check guarantee, POS integration, equipment sales and leasing, cash advance, and payroll programs. All of their services are backed up by a 24/7 fully staffed customer service desk. The service is open 365 days a year including weekends and holidays. The company uses a consultative system for clients to help them get the products and services they need while helping downsize the expenses. This enables store owners to streamline their core operations with the certainty that their payment acceptance equipment are functioning collaboratively to improve in-store profit.
Cosmetic store owners who decide to partner with MDS can enjoy a number of benefits. For starters, MDS lets clients customize a service plan trimmed to fit their business needs and demands. This guarantees 100 percent client satisfaction, unbeatable pricing, and long term transactions. To add up, the company has fabricated extra sales software like integrating shopping cart to guarantee continual success as well as implement initiatives to improve client experience in processing all payment modes, such as American Express and Visa.
Giving customers more than one payment method also allows merchants to appear more professional. Customers will appreciate the fact that they can switch from cash to card and vice versa whenever they need to. MDS' innovative credit card terminals will help merchants achieve this professional panache.
MDS also gives online merchants a variety of PCI-compliant and certified processing gateways and virtual terminals to choose from and integrate. World-class standalone gateways support electronic credit, and cash and check payments through the web. PCI compliance ensures that transactions are conducted in a fast and safe manner. This way, merchants and sales partners can complete transactions from any web-enabled computer, grant transaction capability to any volume of users, schedule recurring billing information, and eliminate the need for software installation or updates.
Apart from paying through credit card machines, many customers also choose to make mobile payments. MDS gives merchants the ability to cater to these audiences by providing mobile credit card processing through a strong partnership with ROAMpay. Merchants can process credit cards either through a computer or cell phone terminal. The software works on hundreds of mobile phones; not just Apple products. It also works on any phone carrier the client is using. When a merchant signs up, he/she no longer has to change their calling plan or mobile phone. ROAMpay also includes a web user interface so they can securely enter credit card information from a computer. Drew Freeman, President at Merchant Data Systems, mentions, "Mobile processing is the latest movement in payment options. Merchant Data Systems is right on top of the trend with partner programs and service packages to meet the needs of business owners both large and small."
Clients in need of financial assistance can opt for merchant cash advance from MDS. Cosmetic store owners will be able to guarantee a stable financial source in which to draw money for planned expansions or to acquire newer and more advanced equipment. The amount of cash advanced can also be used to compensate for delayed payments to the company. Invoicing solutions and payroll solutions from MDS gives merchants more time and energy to expend to more vital operations of their business and less time worrying on their monthly expenses, employee checks, etc.
All hardware and software offered by Merchant Data Systems are backed up by lifetime warranties. It serves the company's best interests if their clients are fully operational at all times. To begin accepting credit cards, cosmetic stores will be subjected to fill out a short registration form, which include their business name, contact details, and the products or services they sell. The owner will also have to identify what type of transaction they wish to make. Any queries or comments the client has can be voiced out through the question or comment box at the bottom of the application.