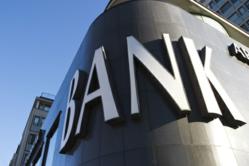 Augusta, Maine (PRWEB) September 12, 2012
Opening and running a cosmetic store is a profitable business. Many seek for cosmetic products to satisfy their vanity and to look at their best at all times. Yet, traditional cosmetic stores around the world are now facing a serious issue - emergence of credit cards. With more consumers applying for credit cards and using this cashless form of transaction to purchase cosmetic products and services, businesses are now struggling to keep up with such rapid change. If they want to accommodate all their clients, a viable solution must be procured immediately.
Working with Merchant Data Systems can completely resolve the dilemma with no hassles or fuzz. Merchant Data Systems is a full-service payment processing firm that has been around since 1997. The company runs with the founding principles of delivering superior services, state-of-the-art equipment and an unwavering dedication to innovation for both their merchant clients and sales affiliates. MDS allows merchants to accept credit cards, effectively manage payroll and invoices, obtain necessary capital to start a business, and a whole lot more under their arsenal.
MDS caters to a broad range of business clients and merchants with a relative amount of services. These include debit and credit card processing, electronic account settlement, check guarantee, automated benefits transfer and check conversion, POS integration, equipment leasing and so on. All of these services are backed up by the company's award winning technical help desk that supports clients 24/7. Recently, MDS announced their team up with another giant in its respective market category, Karma Snack. With this team up, clients and sales affiliates can expect to gain access to a broader range of services and be open to a wider array of opportunities that could further their business pursuit easily and quickly.
Combined, this new team up aims to offer both commerce and e-commerce organizations with products and services that specifically suit their needs and demands. One of these new offerings is business-enhancing SEO, which perfectly complements bulk merchant processing. Emerging from this team up is the power to produce high quality leads for sales affiliates of MDS. This newly established entity will also be providing merchants with a broad range of financial services and products, such as working capital, merchant cash advances, equipment leasing and a variety of loyalty programs and incentives.
At present, both firms are already made accessible to clients round-the-clock. MDS and Karma Snack, are able to reinforce this accessibility through the support of two teams enlisted together to help merchants in producing new sales and guaranteeing they have the best credit card processing course available. MDS will be implementing a consultative style of engagement with cosmetics store owners to be able to guarantee their business is armed with the financial products and services they require while keeping expenses at a very economical level.
Services Offered
One of the many advantages of choosing MDS is their ability to customize any business system to be able to accept credit cards. Using any of the nine front-end payment processing systems, MDS can interact with any hardware, software or PoS system feasible. This is a rare ability that no local merchant processing provider can offer. Here are some of the means in which merchants can get for their business.
Online Merchant Transactions
MDS strongly advocates in standing proudly behind the products they commercialize to merchants and businesses. The company provides lifetime warranties on all hardware and software options they deliver. If it is not provided, then it does not serve the company's best interests. All credit card terminals and credit card machines are backed by one of the best warranty programs that is made accessible to merchants.
Mobile Credit Card Processing
Through their strong alliance with ROAMpay, MDS is able to process credit cards in two different means - a virtual terminal either for a computer or a mobile phone. When working with MDS, merchants get access to ROAMpay and therefore widen their options to both computer and mobile phone integration. The software is compatible with all major carriers and works on hundreds of cell phones, regardless of brand and model. ROAMpay ensures secure transactions through reinforcing their system with PCI compliant measures. No personal information and sensitive data is retained on the phone after use. With MDS, merchants get the power to experience the luxuries of mobile payments.
Shopping Cart Software
E-commerce entrepreneurs and merchants know the value of good shopping cart software for any website. This offers benefits for both parties involved. For consumers, it yields convenience and a sense of professionalism. Businesses, on the other hand, gain trust and more traffic to their website.
Invoicing Solutions and Payroll Solutions
Financial management of a store can be downright complex. Using MDS' invoicing and payroll solutions, a store can easily track profit and expenses on a regular basis. Through intuitive merchant services from MDS, merchants can save invaluable amounts of time and effort while getting fast and precise results.