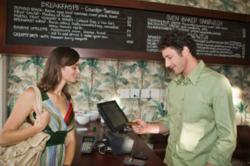 Dover, DE (PRWEB) June 30, 2012
Whether a business is online or the standard brick and mortar, they are going to need the ease of a solid payment infrastructure that accepts credit cards. Merchant Data Systems (MDS) is the solution to giving a business versatility when it comes to different forms of payment and they have now expanded their services to Delaware. With the onslaught of new capabilities such as an online merchant account, virtual POS, and various mail order functions, businesses that offer merchant accounts have become ever popular in both the the online and offline world. How will businesses use these systems? Lets look at a few examples of this promising new technology for businesses of all types.
For years credit card machines were available only in their traditional form, in select stores or at upper scale hotels and retail outlets. This technology is rapidly changing and becoming available to both business owner and everyday consumers in a variety of formats from online merchant accounts, wireless accounts, and even virtual point of sale formats. This leaves most consumers very pleased with the growing convenience and speed of making purchases both on and offline. For this very reason, credit card machines are being developed into a mechanism that can be accessed by more of a targeted business and consumer market share who use credit cards regularly.
Credit Card processing companies are rapidly gravitating towards these new types of virtual credit card machines. Most of these credit card processing companies have never had it easier now that they can allow consumers to feel secure purchasing their goods and services from virtually any location. This means that if one is rushing to the office and has forgotten to purchase some overhead products, such as a copy, fax, or presentation projector, they can have it rushed to them with the click of a button from their mobile phone or virtual POS device.
Its important for businesses and individuals alike to shop and feel like they can purchase what they like on the spot. Merchant Data Systems understands this and this is why their merger with Karma Snack was a huge stepping stone in the widening of their market share for merchant account shoppers. Karma Snack offers the innovative wireless mobile shopping experience. Online shoppers can now purchase from their mobile phone and order with their credit card as they would in a traditional point of sale or hard wired internet situation. Karma Snack ensures that the customer's information is secure over the wireless network due to the compulsory PDI regulation that is enforced with this service.
Restaurants are very busy work environments with people running to and from. This includes everyone from the hosts to patrons. When it comes time to pay for one's meal, a business will need a rapid and efficient register that accepts credit cards as well as other forms of payment. This gives the patron versatility and ease of mind after a great dining experience. Merchant Data Systems offers a complete Point of sale solution that will take most major credit and debit cards.
For those businesses who have a website or are just beginning to establish their online presence, they will eventually need to begin taking orders for people who are hungry to purchase their goods and services. There is a payment gateway solution that MDS offers as a one stop solution for eCommerce. They will set up or augment to an existing web design with the focus on the ease of navigation and a crystal clear eshopping experience on a trusted secure server. All the consumer would literally need to do is choose their items, add to cart, and check out when finished. For business owners, MDS offers this service at very low rates that will give them bang for their buck.
Businesses are aware that they are faced with many different types of consumers who need their products and they may not necessarily have a credit card. Problem solved! Merchant Data Systems will allow patrons who carry debit or even electronic benefits transfer cards to make a purchase as well. This includes a service where cash back can be available when needed at the time of purchase. Customers love this option, because it saves time from them running around trying to find change from a local grocery or retail store.
It's almost becoming a requirement for businesses to establish a credit card merchant account of some sort. It's indeed an ever growing trend for consumers and businesses universally. It's important for both the business and the consumers to feel the ease of paying for a product or service in the smoothest and most time efficient fashion.