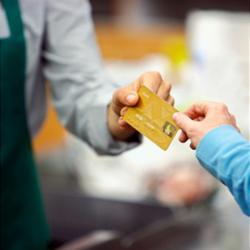 Credit card processing remains the crux of Merchant Data Systems business model. The service packages are the most expansive in the retail sector and focus intently on providing varying options to clients and business owners.
Riverside, CA (PRWEB) April 01, 2013
Department stores prefer to accept credit cards as a form of payment. To do this type of electronic payments, they must have a merchant processing company to help. Think that taking checks is too risky and it is much better to only take electronic payments, think again. Checks can be presented as an electronic debit and withdrawn from the checking account. This is all done through a unique process that uses a check reader. The check is slid through the reader and the machine verifies that the account is in good standing. The machine will then give the merchant a code that shows the transaction is good. Forget making long trips to the bank and standing in line, process checks electronically. If this sounds good, this is just a small fraction of the things that Merchant Data Systems can do for their customers. They are at the top of all processing companies and with good reason and are now offering new services to department stores.
Credit card processing is essential; there really is no way around it. For a department store to be profitable, they will have to accept more than just cash. While a processing company helps other companies to accept credit cards, providing the credit card machines is just one of the many things they can do. MDS provides a vast amount of other services as well. Now, keep in mind that not all processing companies do this, just companies like Merchant Data Systems. Drew Freeman, President at Merchant Data Systems, mentions, "Credit card processing remains the crux of Merchant Data Systems business model. The service packages are the most expansive in the retail sector and focus intently on providing varying options to clients and business owners."
Whether a department store sells clothes, shoes or other goods, people need to be able to purchase items online. A company that doesn't have a website is cutting themselves short on potential revenues. The e-commerce system is one that is difficult to understand, yet imperative to figure out. The online merchant must maintain a certain appearance on the web to boost overall profitability. One area of the website that needs to be completely user friendly is the shopping cart. Customers need to be able to quickly put items in their cart and check out with as much ease. This is one area that MDS can help their customer to excel in. Rather than having a lackluster site that really doesn't meet the needs of the customers, allow a processing company like MDS to step in and help out.
Department stores may need to make transactions with credit cards outside of the retail establishment. While in past times this would have been difficult to drag credit card terminals outside and find telephone hookups, times have changed. Using a smartphone, the mobile payment option can be utilized. It will require a person to have a cell phone that has either Apple or Android technology, which more than 80 percent of all cell phones on the market do. Mobile credit card processing is a hot topic and with good reason. MDS will provide their customers with a small card reader that easily attaches to their phone. They will take any credit card and swipe it through the reader. Once the card is swiped, the data is transmitted via the internet through the cellular phone. This may sound a bit futuristic for some, but many areas already utilizing this service with great success. Going to charity events or even in moments when the credit card terminals in the store are down, the mobile payment capability is a big help.
Since MDS is a big company with ample experience, they can provide assistance to companies in trouble. A merchant cash advance has helped many fellow companies in times of low cash flow. Forget bank loans, they are a big hassle and they may not approve a company who is new to the business world. MDS works with their customers and doesn't base this loan on anything but previous transaction history. Having the cash when it is needed is essential. Whether it is payroll or some other emergency, MDS is there to help.
Merchant services are perks that a processing companies offers, how about payroll solutions that would be a perk? MDS is linked with two major payroll companies that can easily process any payroll. Whether a company has 10 or 1,000 employees it is not a problem. Simply call in the hours the employees worked and let the payroll company do the rest. What about invoicing solutions? Every company needs to get paid for their work. MDS deals with merchant services, which includes invoicing help. From POS integration to help with an online presence, MDS is there for their customers.
There are many merchant companies to choose from and the choice may be overwhelming. It should be a relationship based on what the processing company can do for a business. Perks are nice; it is what makes people select one company over another. Perks or no perks, MDS is one of the best processing companies around, and they have the years of experience to prove it.